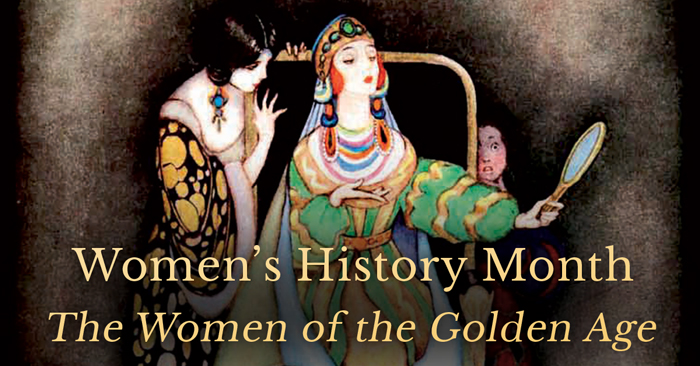 Women's History Month is celebrated every year in March. It honours fantastic women of the past across all industries and countries, in a true celebration of women's achievements.
In this post: Women's History Month – The Women of the Golden Age, we've picked out some of the inspiring women from our treasury. These ladies pushed boundaries in male-dominated industries, supported their families, and created some beautiful, iconic work to boot. Celebrating the likes of Jessie Willcox Smith, Kate Greenaway to Frances Hodgson Burnett, we look at their lives, work and legacy that is still very much alive to this day.
---
Jessie Willcox Smith was an American illustrator from the Golden Age of Illustration. Considered one of the 'greatest purest illustrators', she illustrated many magazines and books during the late 19th and early 20th century. She was part of an artistic group called the Red Rose Girls, a trio of women that lived and worked together in Philadelphia. Their lifestyle came under scrutiny for the time; they were pioneering in celebrating and promoting artwork made by women:
'These women were considered the most influential artists of American domestic life at the turn of the twentieth century. Celebrated in their day, their poetic, idealised images still prevail as archetypes of motherhood and childhood a century later'.
Thanks to her children's book illustrations, and works in magazines and publications, not only was she paving the way for female artists; she was one of the highest-paid illustrators of the time.
Read more about her life here: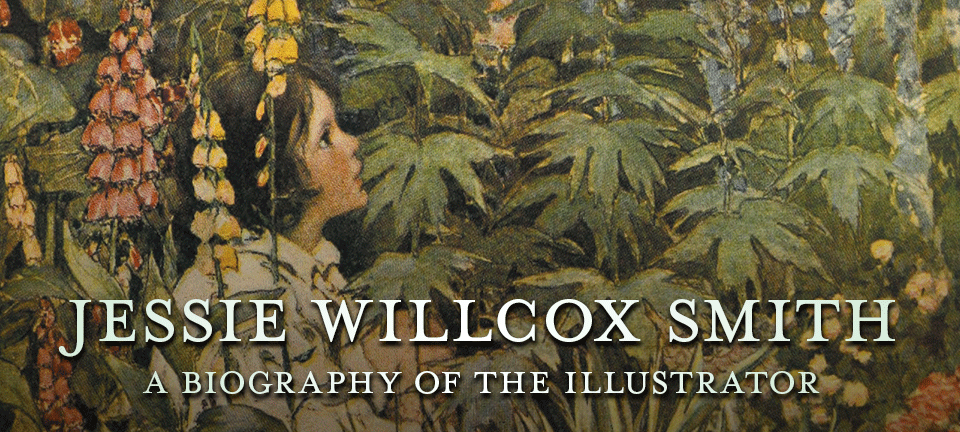 ---
Another great talent from The Golden Age of Illustration, Virginia Frances Sterrett had a short-lived, but very successful career. After entering the Chicago Institute of Art on a scholarship, she had to drop-out to support her family once her mother fell ill. She worked for an art advertisement agency, and while battling tuberculosis, was commissioned to illustrate Old French Fairy Tales – a collection of works from 19th-century French Author Comtesse de Ségur. Along with Tanglewood Tales, she also illustrated her interpretation of Arabian Nights, before she died at the young age of 31.
Perhaps it was the hardships of her own life that gave the young artist's work its fanciful quality. In the imaginative scenes she set down on paper she must have escaped from the harsh actualities of existence." – St Louis Post-Dispatch
Read more about her life here: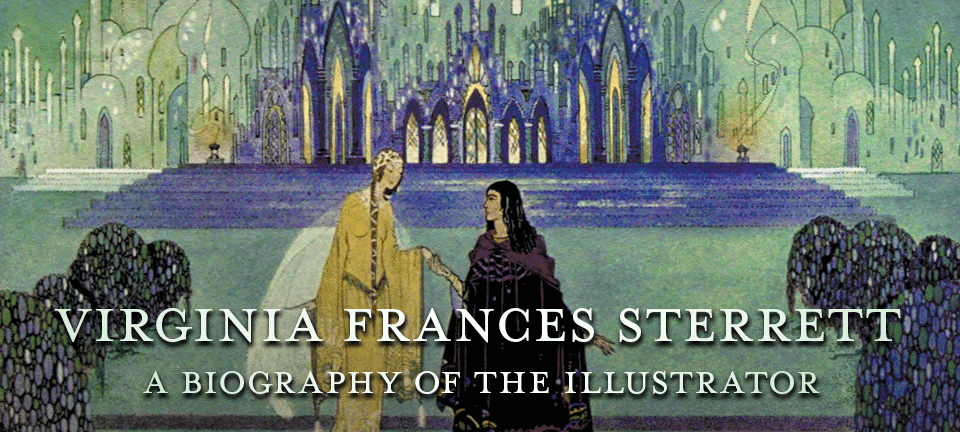 ---
Although very little is known about her life, Jennie Harbour was a talented English illustrator. Her delicate and ethereal illustrations captured imaginations all over the world. They commonly featured subtle yet bold washes of colour, with few of the thick black outlines so common in other illustrations of the day. Vibrant colours and Art Deco patterns full of energy and emotion characterise Harbour's work. From 1917 until 1936 she illustrated classic fairy tales such as Hansel and Gretel, Bluebeard, Snow White, in her most famous work – My Book of Favourite Fairy Tales. She also illustrated a collection of Hans Christian Andersen Tales published in 1922. These beautiful works are now collector's items, remaining as beautiful and popular to this day – almost 100 years on.
Read more about her life here: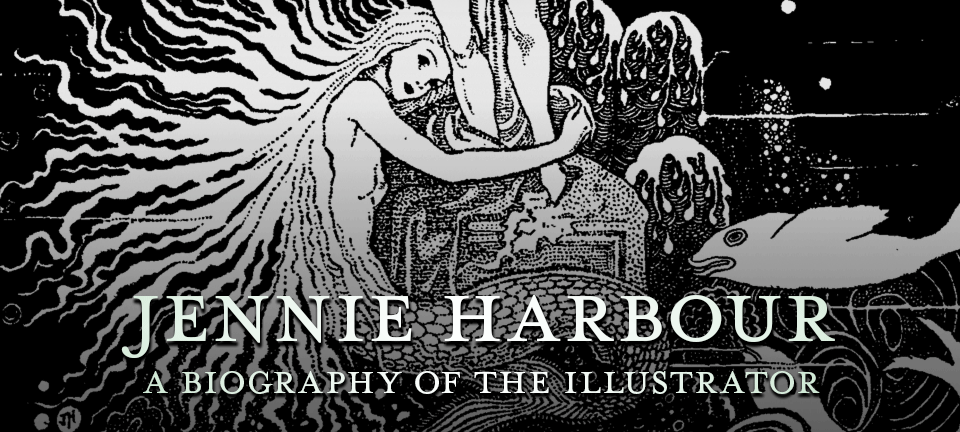 ---
Born in London in 1846, Kate Greenaway – also known as Catherine Greenaway, is considered one of the best children's illustrators of the Golden Age. She studied at the Royal College of Art in London, which at the time had a separate section for women, and created her first book in 1879 – Under the Window: Pictures & Rhymes for Children. The collection of verses about children was printed at the firm of Edmund Evans and was a bestseller, selling over 100,000 copies. She has an illustrious career with her illustrations of children influencing popular culture and fashions at the time, with Liberty of London adapting her drawings to make children's clothing.
In 1889, she was elected to membership of the 'Royal Institute of Painters in Water Colours' and even had a medal established in her honour – the 'Kate Greenaway Medal' – awarded annually to an outstanding illustrator of children's books.
Read more about her life here: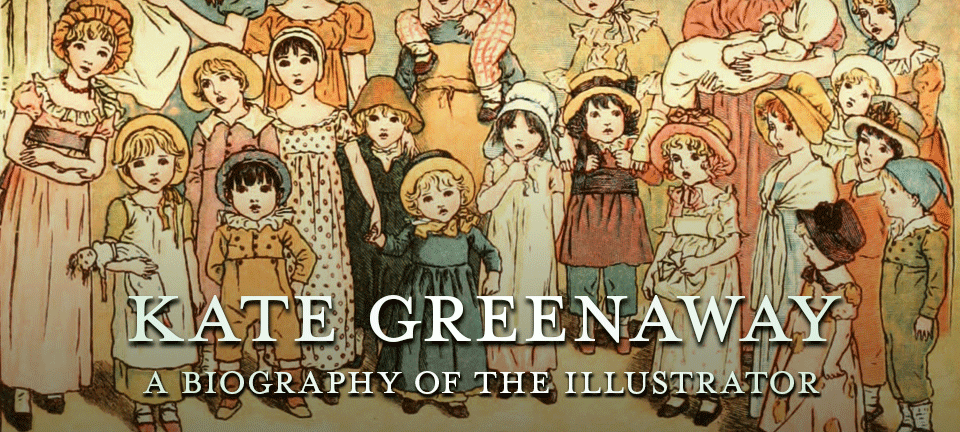 ---
Inspiring author of the late 19th century, Frances Hodgson Burnett, began writing to support her family after a turbulent and subsequently poor childhood. Following regular contributions to various publications such as Scribner's Monthly and Harper's Bazaar, she wrote a handful of novels which received critical acclaim. It was after a trip to Boston where she met fellow authors Louisa May Alcott and Mary Mapes Dodge that she was inspired to write children's fiction.
She wrote The Secret Garden while residing in Kent, inspired by the beautiful walled gardens at Great Maytham Hall. The story follows a young girl Mary Lennox, and the discovery of a secret and forgotten walled garden. A strong theme throughout the novel is one of the restorative qualities of nature. It's clear that Hodgson was influenced by the scientific movements from that time. 'Burnett was a staunch believer in Mary Baker Eddy's Christian Science movement, which subscribed to the idea that there exists an innate healing power in all living things.'
Published in 1911, the book was initially illustrated by M. L. Kirk, and then by Charles Robinson in 1914. With the increase of academic work aimed at children's literature over the last decade, it is widely considered to be amongst the best children's books of the twentieth century.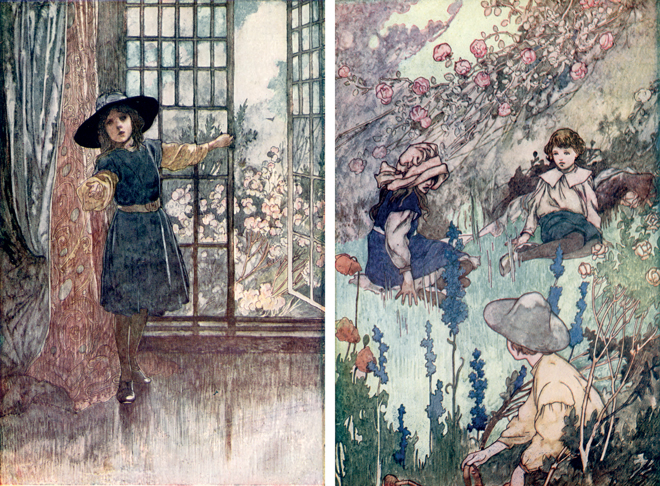 Read more about her life here: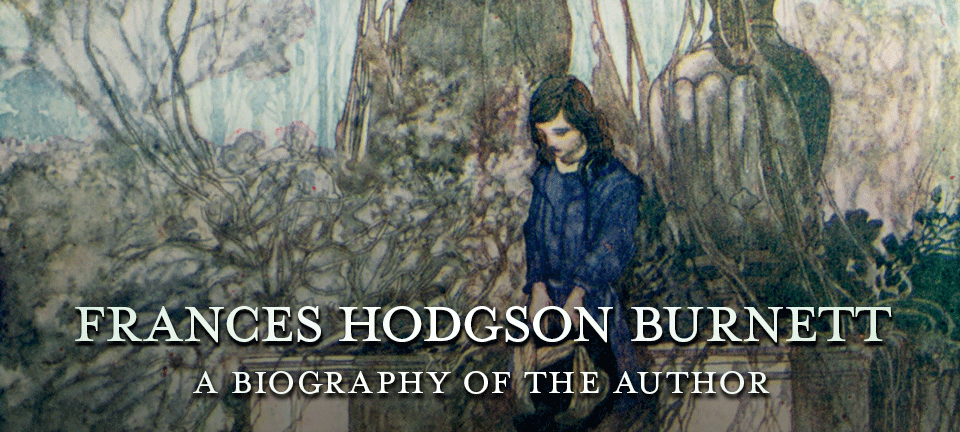 ---