Jessie Willcox Smith was born on this day in 1863.
A prolific illustrator of children's books, Jessie Willcox Smith carved a successful career as a female artist and illustrator through the male-dominated late 19th and early 20th centuries.
One of the most prominent female illustrators in the United States, during the famed 'Golden Age of Illustration'. She was a member of The Red Rose Girls– a group of three female artists living and working together in Philadelphia. Although seen as an unconventional style of living – and hugely criticised at the time, their lifestyle served as a model for future generations proving that women could become successful artists.
'Illustration was one of the few professional avenues that women could employ to make a living as an artist at the time. In late-nineteenth century America, illustration was an appropriate career for women. Creating illustrations for children's books, or of family life, supposedly drew upon maternal instincts. Fine art that included life drawing was not considered ladylike'.
To celebrate her 156th birthday, we've hand picked our Top 5 illustrations by her. See our suggested reads for wonderful books featuring her work.
1. Alice in Wonderland

2. Snow-White and Rose-Red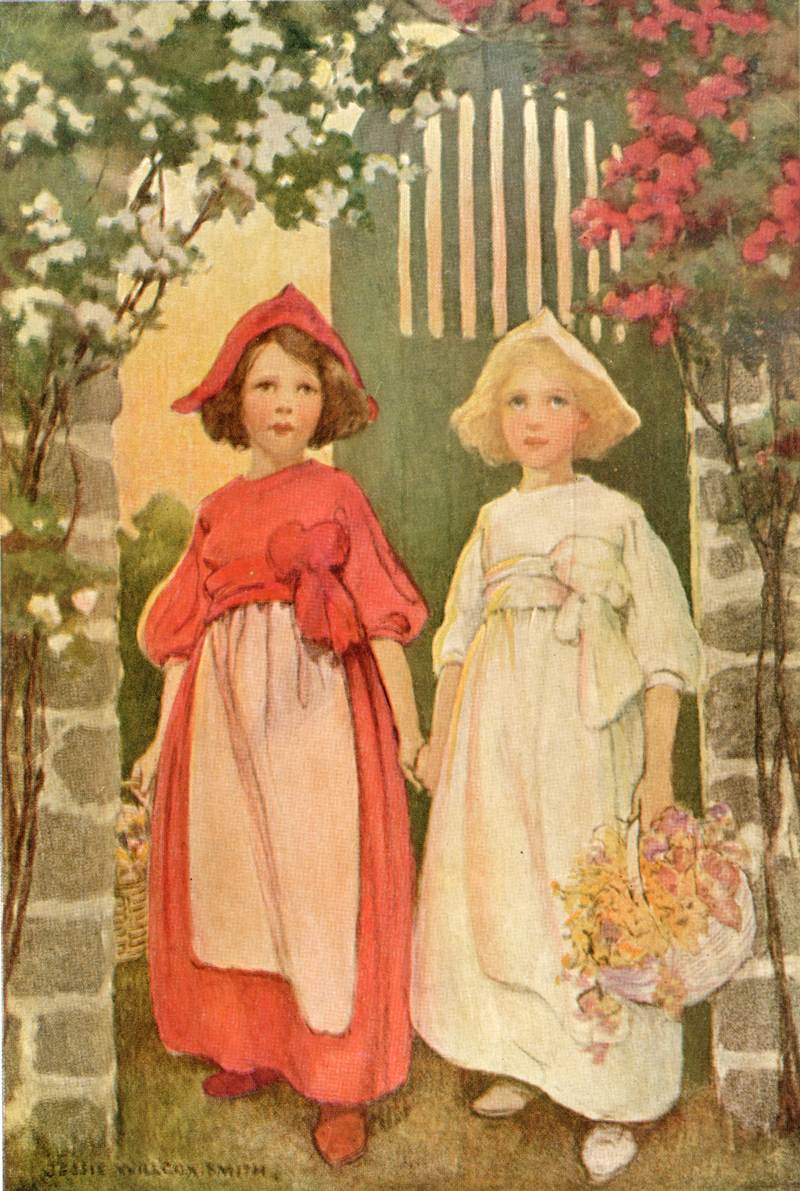 3. Mowgli

4. Snow Drop and The Seven Dwarfs

5. Heidi

Jessie Willcox Smith – suggested reads: