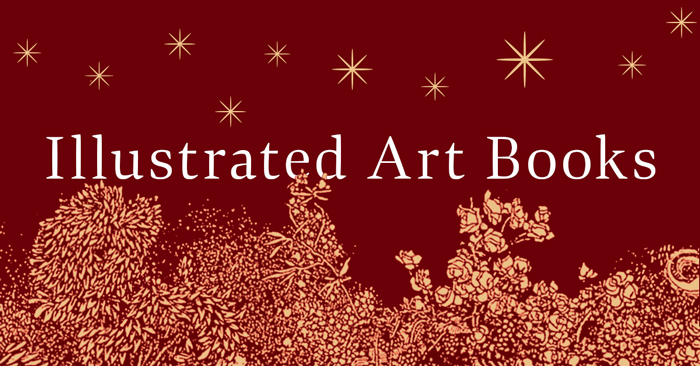 These beautiful art books house some of the best illustrations from the Golden Age, not to mention the wonderful original stories, making them fantastic gifts for any occasion. Discover illustrated art books celebrating the work of illustrators like Arthur Rackham and W. Heath Robinson, along with magical editions of some of the classic and most loved fairy tales of all time.
---
The contents of this fairy tale treasury include illustrations from some of the most adored children's storybooks, such as The Giant Crab (1897), Arabian Nights (1899), The Adventures of Uncle Lubin (1902), Hans Andersen's Fairy Tales (1913), A Midsummer Night's Dream (1914) and many more.
This edition houses 150 beautiful illustrations curated from his treasury, along with a biography of Rackham's personal, professional and artistic life alongside his wonderful work, The Art of Arthur Rackham is a complete celebration of the well-loved artist. A completely immersive read, it is hard not to lose yourself in his captivating world, making it a fantastic gift for any lovers of his magical work.
This edition features 200 stunning illustrations providing a different take on the fantastical tale. A unique gift for lovers of the original story, this Illustrated Alice in Wonderland will take you on a journey like no other through the eyes of multiple artists.
Each with such individual styling, the journey through the tale is immersive, with something new to discover at each turn of the page. The dark, bewitching work of The Brothers Daziel contrasting with the brightly coloured work of Walter Crane adds another level to this already exotic story of love and wish-granting genies.
This remarkable collaboration between writer and artist has been treasured for 100 years, and this beautiful new edition can be cherished once more – perfect for lovers of the fairy tales Cinderella and The Sleeping Beauty, as well as fans of Arthur Rackham's artwork.
Depicted beautifully with wintery imagery, the artwork of Honor C. Appleton combined with the magically dark work from Harry Clarke adds to the twists and turns of this story as it's told.
Discover more wonderful gift ideas: