The Illustrated Alice in Wonderland – Celebrating 150 years

The 'Illustrated Alice' presents work from the masters of the 'Golden Age of Illustration', including Arthur Rackham, Gwynedd M. Hudson, John Tenniel, W. Heath Robinson, Milo Winter and many more. We are publishing this in celebration of the 150 year anniversary of Alice in Wonderland's original publication.


Alice in Wonderland is the best known work of Charles Lutwidge Dodgson (1832 – 1898), better known by his pen name, Lewis Carroll. The work was first published in 1865 and relays the tale of a girl named Alice who falls down a rabbit hole into a fantasy world populated by surreal and anthropomorphic creatures, secret gardens and a whole host of mesmerising characters. Over the last century and a half it has also been the challenge of many illustrators to reimagine and recreate Wonderland to delight time and time again.

The book was initially illustrated the celebrated artist and illustrator John Tenniel, famed for his political satire, sharp lines and delicate arrangement. His Alice illustrations are instantly recognisable and are the most famous of this classic tale.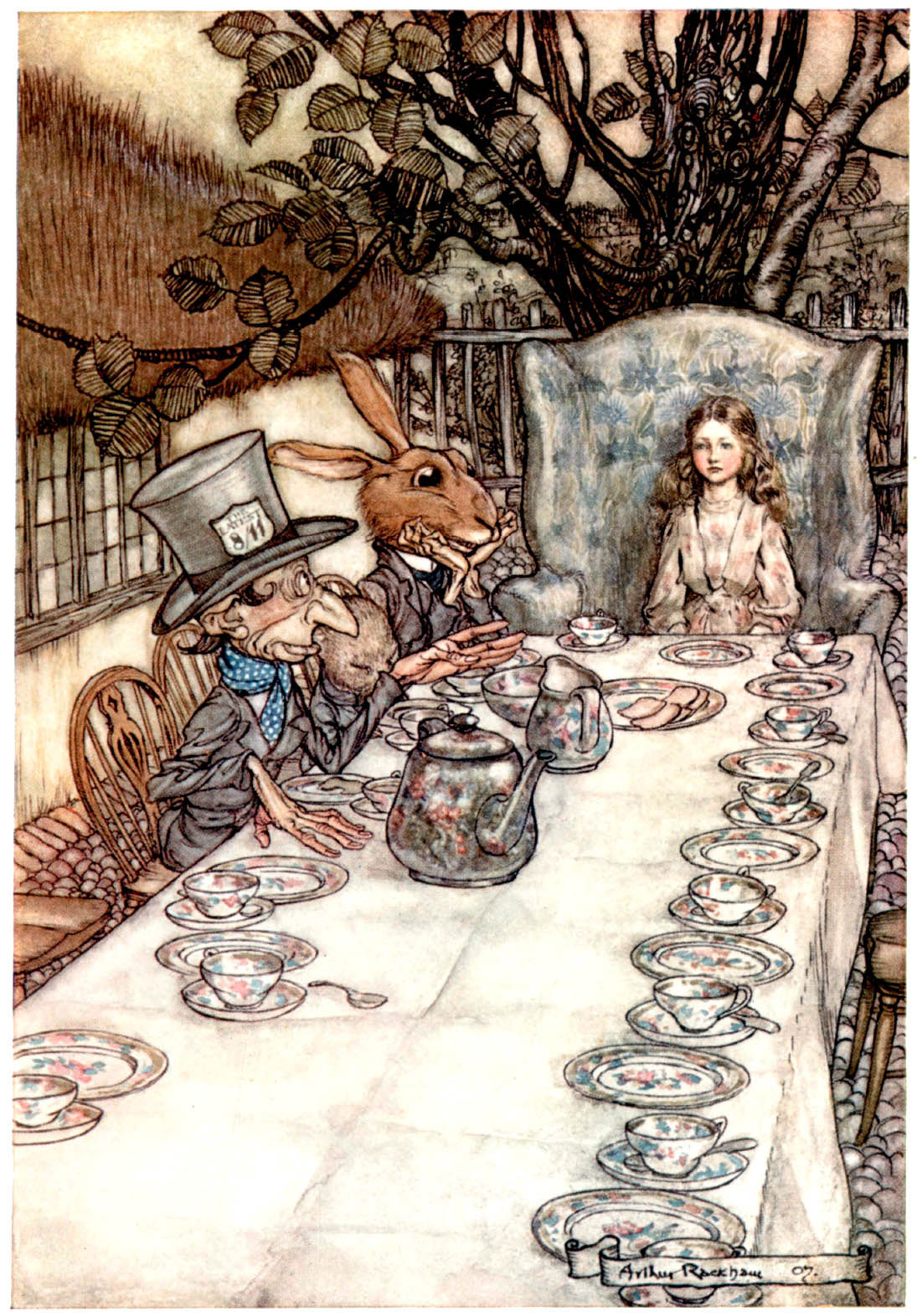 As you'll see from the illustrations in this book there is so much more to the story of Alice's illustrators than just John Tenniel however. Alice in Wonderland has subsequently been drawn by such illustrious names as Harry Rountree, Milo Winter, Arthur Rackham, Margaret Tarrant, M. L. Kirk and many others from the 'Golden age of Illustration'.
The 'Golden age of Illustration' is customarily defined as lasting from the latter quarter of the nineteenth century until just after the First World War. This was a period which witnessed an unprecedented upsurge in the quality of illustrated works, marking an astounding change in the way that publishers, artists and the general public came to view this hitherto insufficiently esteemed art form.
It was only after the British copyright expired in 1907, that the Alice in Wonderland was adopted by illustrators on a large scale. In that year alone twelve editions were published. Notably, there had been a few pirate editions published in the US before this date; the version by Blanche McManus (1896) being the most famous. Post 1907, Millicent Sowerby and Thomas Maybank were some of the first British artists to tackle Alice's world, both of whom produced pretty and endearing images you'll find within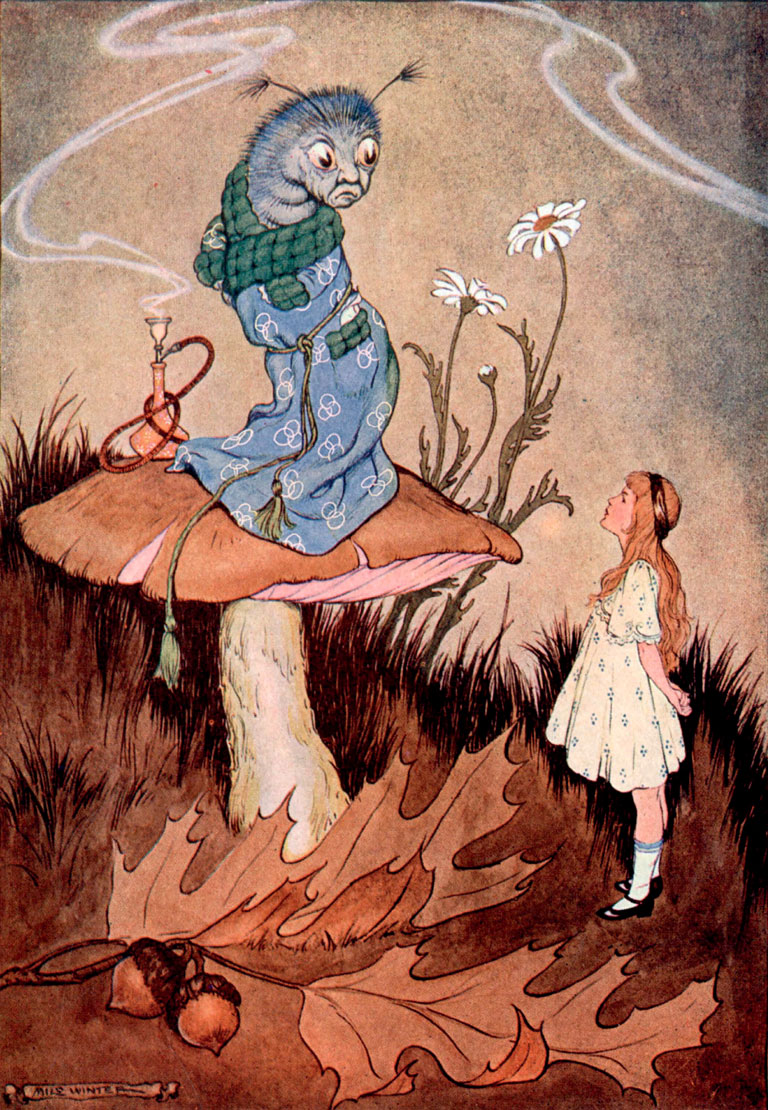 this book.
The Illustrated Alice contains over 240 illustrations from 24 original publications of Alice in Wonderland during this incredible era. The sheer variety of artistic responses to Charles Dodgson's story is truly fascinating; attesting to the skill of the author, and the pleasure the tale has brought to its readers. From character to character, scene to scene, there is always something new to discover. We hope you enjoy the journey.