It's not often that three birthdays land on one day.
Charles Robinson, Edmund Dulac and N. C. Wyeth were all born on the 22nd of October in the late 1800s, and between them have illustrated hundreds of books.
These three illustrators from the Golden Age of Illustration are responsible for some of the most iconic and beautiful work that is still adored to this day. We've chosen our 3 favourite pieces of illustration from each artist in Three Illustrators – Charles Robinson, Edmund Dulac and N.C. Wyeth to celebrate their birthdays.
---
Edmund Dulac 
Born in Toulouse, Edmund Dulac was a French-born, British magazine illustrator, book illustrator and stamp designer. Having studied law at the University of Toulouse, he soon grew tired of it, and after winning prizes at the Ecole des Beaux-Arts, realised his true passion for illustration.
Settling in London's Holland Park in 1904, the twenty-two-year-old Frenchman was commissioned by the publisher J.M. Dent to illustrate Jane Eyre and nine other volumes of works by the Brontë sisters. He then became a regular contributor to the Pall Mall Magazine and joined the London Sketch Club, which introduced him to the foremost book and magazine illustrators of the day.
1. 'Everything about her was white, glistening and shining.'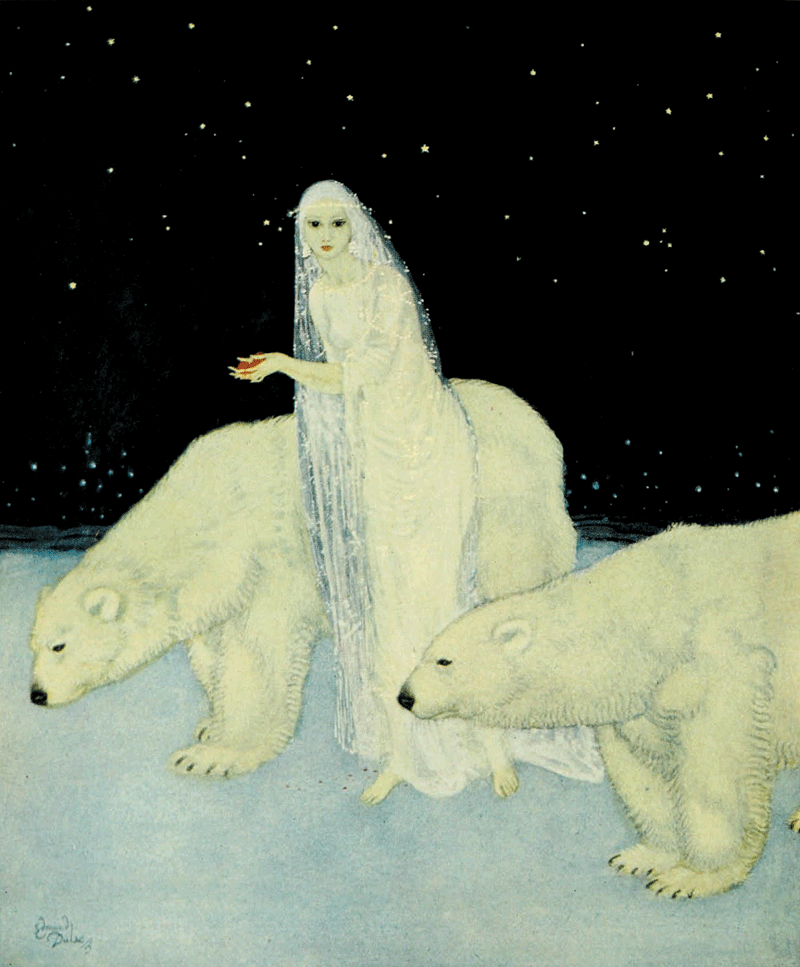 2. A Fairy Garland – Being Fairy Tales From The Old French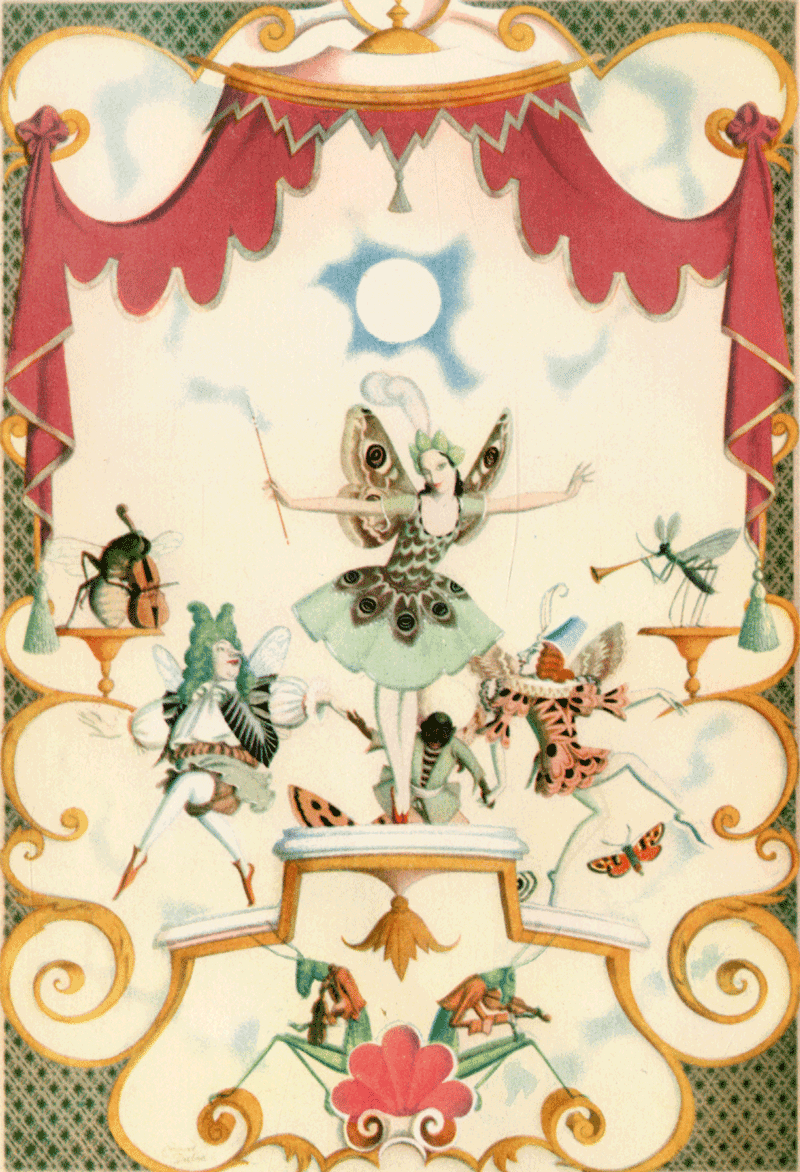 3. Picture Book For The French Red Cross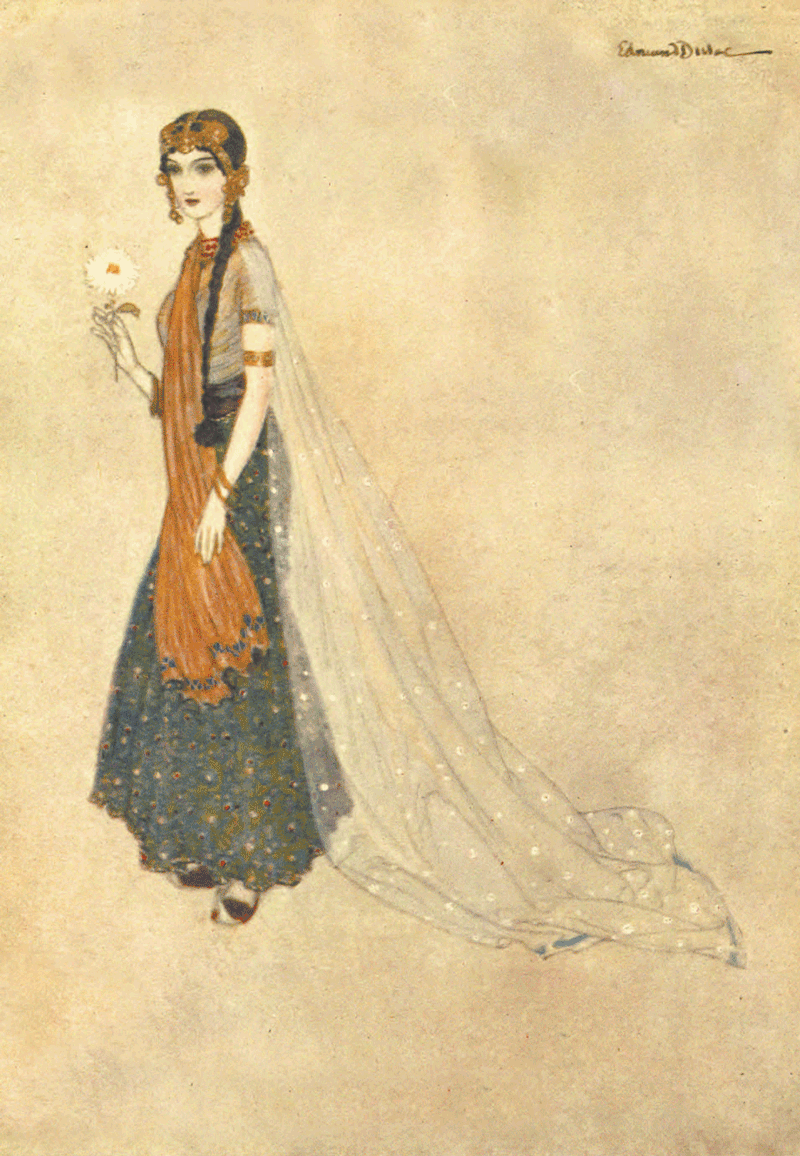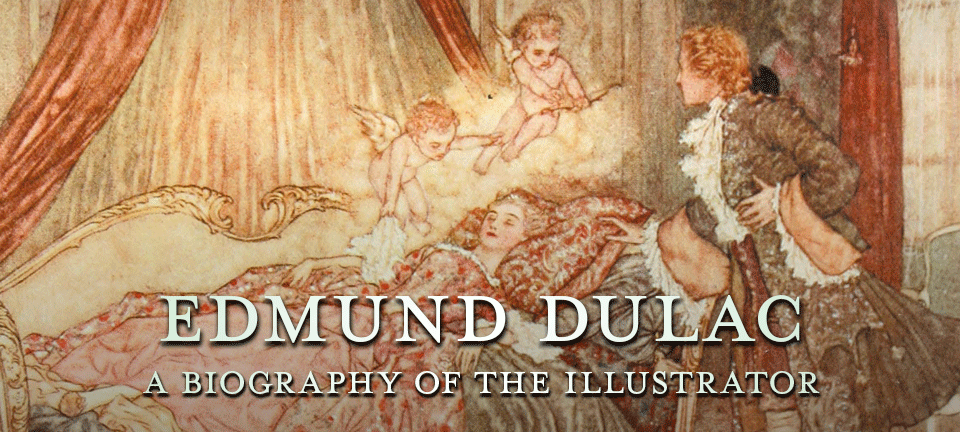 ---
---
Charles Robinson
Charles Robinson was born in London, England in October 1870. The son of an illustrator, and the brother of famous illustrators Thomas Heath Robinson and William Heath Robinson, he spent his early education at the Highbury School of art. Robinson then went on to serve a seven-year apprenticeship at Waterlow and Sons (lithographic printers in Finsbury).
He quickly developed his unique style, based on the then contemporaneous influences of Pre-Raphaelitism and Art Nouveaux. Robinson was particularly inspired by the delicate watercolours of Aubrey Beardsley, Japanese artworks, and the woodcuts of the old masters such as Albrecht Dürer.
1. "What day of the month is it?' he said, turning to Alice"

2. "Grandma, what great ears you have!' Red Riding Hood"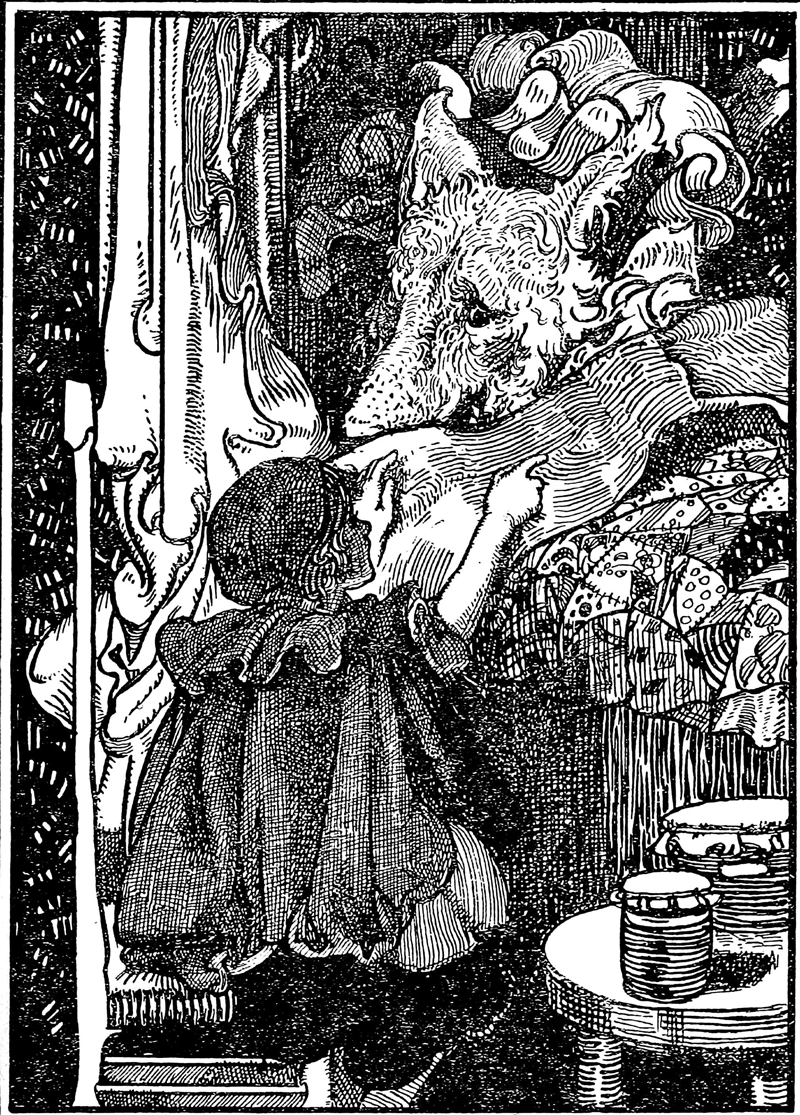 3.  The Secret Garden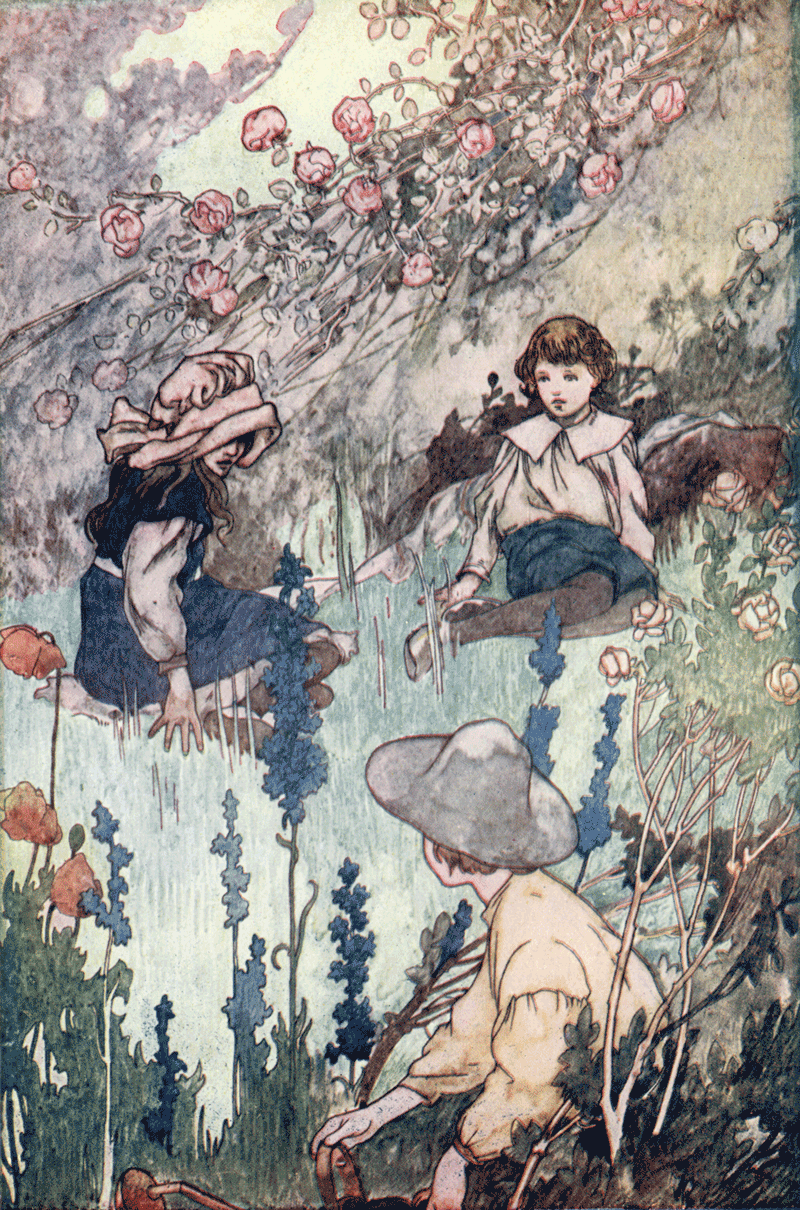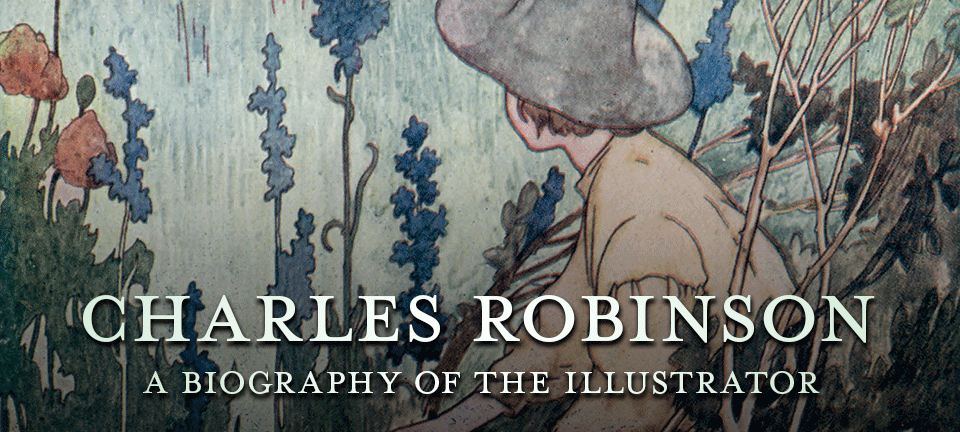 ---
N.C. Wyeth
Newell Convers Wyeth, known as N. C. Wyeth, was an American artist and illustrator born in 1882. He illustrated over 100 books in his lifetime, including 25 for American publishers Scribner's – The Scribner Classics. He is most well known for these books, which include the stories of Treasure Island and Robinson Crusoe. He was a realist painter, a skill obvious within his illustrations, which were produced to be easily and quickly understood. His bright and detailed artworks add life to the wonderful stories that they illustrated.
1. 
2. "For all the world, I was led like a dancing bear"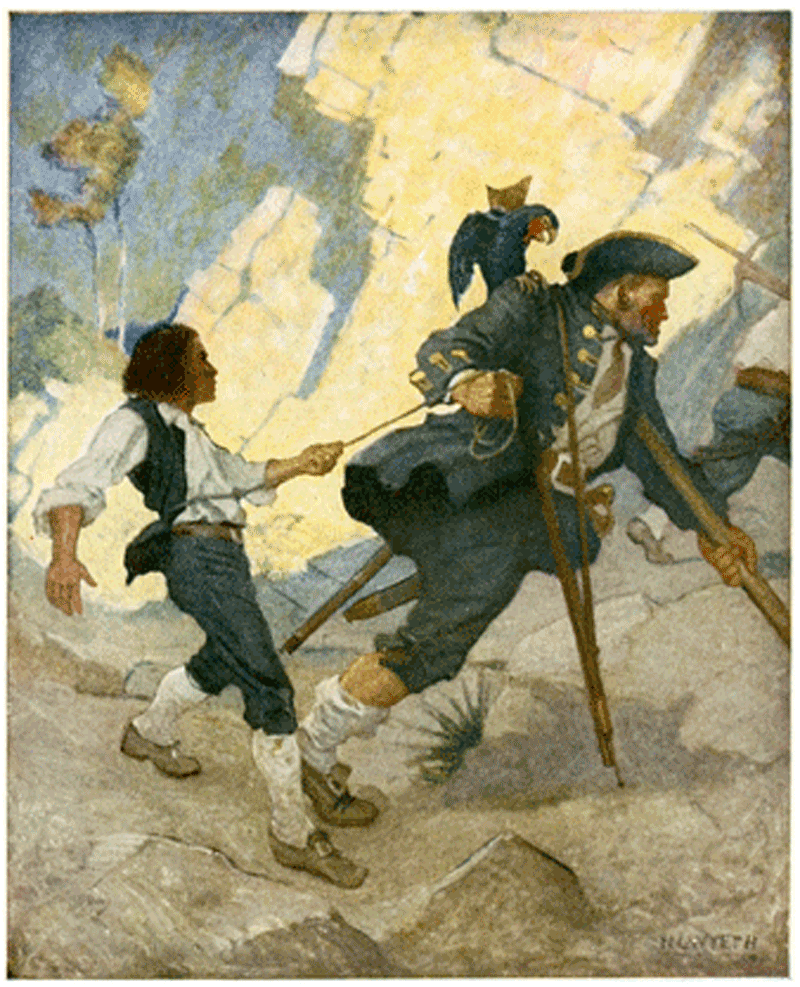 3. "For a mile, or thereabouts, my raft went very well-"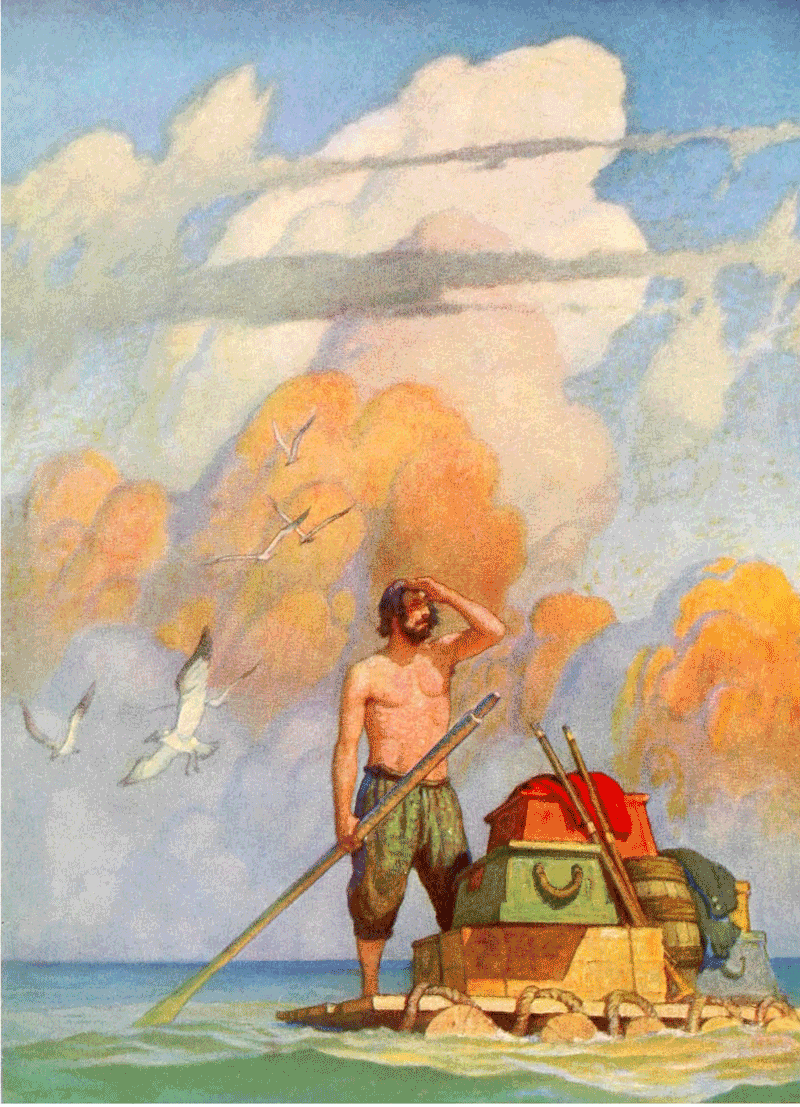 ---