Favourite 5 -Arthur Rackham Illustrated Children's Books
Happy Birthday, Arthur Rackham (1867-1939).
Today, 19th September, marks Arthur Rackham's birthday. He is considered one of the leading illustrators of the Golden Age of Illustration and is one of our favourite illustrators here at Pook Press. To celebrate we have picked 5 of our favourite books and chosen a selection of illustrations to share with you.
Aesop's Fables (1912)
Not only to we love these entertaining stories with thought-provoking morals but we just love the charming and humourous character that Rackham brings to the illustrations.
Sleeping Beauty (1920)
In C. S. Evan's Sleeping Beauty Rackham tells the tale with silhouettes alone. These illustrations are beautifully intricate yet leave enough for your own imagination to run wild. He also illustrated Cinderella (1919) in this style.
Hansel & Grethel – & Other Tales (1909)
The Brothers Grimm are perhaps the best known folklorists of all time and their stories well-known and loved by many all over the world. Rackham's distinct style with it's dream like quality, his gnarled trees and fantastic goblins, lend its self perfectly to the dark nature of some of these tales.
Mother Goose (The Old Nursery Rhymes) (1913)
This collection of the timeless Mother Goose rhymes was put together by Rackham himself. In the foreword, he states that he has 'chosen those rhymes I knew and liked best in my own nursery days' We love how he adds sneaky self portraits into some of his illustrations.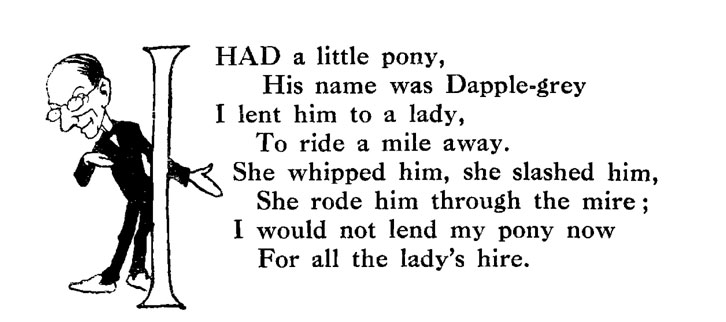 Wind in the Willows (1940)
Everybody loves Kenneth Grahame's classic children's story of Mole and Ratty's adventures and Arthur Rackham was no different. He was offered to illustrate the first publication but regrettably had to decline in order to complete A Midsummer Night's Dream. However, he was given a final chance and with great labour he worked and reworked the drawings to his eventual satisfaction. He completed the drawings just before his death in 1939.