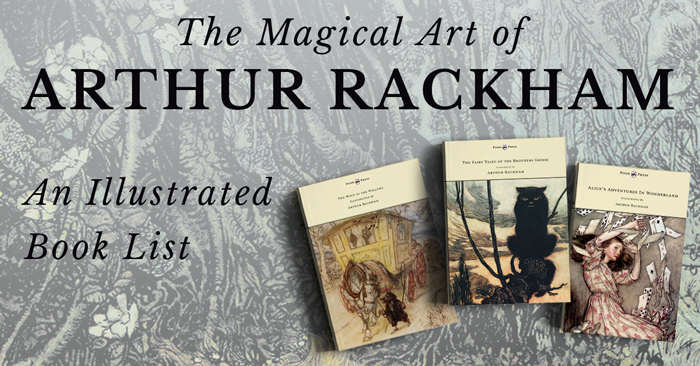 Uncover the illustrated world of Arthur Rackham, with fifteen magical books full of his famous fairies and gnarled trees.
Arthur Rackham was one of the most celebrated artists of the British Golden Age of Illustration; an artist who still delights both young and old over a century later. Born on the 19th of September, in London, 1867, Rackham was one of twelve siblings. After a prestigious education at the City of London School, he began to work on his blossoming art career, reporting and illustrating for a number of London newspapers while studying at Lambeth School of Art.
By his mid-30s, he had secured a name for himself. His first widely distributed 'gift book' was Rip van Winkle, published in 1905. It contained fifty-one colour plates – all drawn by Arthur Rackham, firmly establishing him as the 'leading decorative illustrator of the Edwardian period.' Rackham created each plate by first painstakingly drawing his subject in a sinuous pencil line before applying an ink layer. He then used layer upon layer of delicate watercolours, reminiscent of the Art Nouveaux style, to build up the romantic yet calmly ethereal results on which his reputation was constructed. In the midst of his success, Rackham promoted each book with an exhibition at the Leicester Galleries in London. J.M Barrie attended the display for Rip Van Winkle and was so impressed by Rackham's work that he asked him to illustrate Peter Pan in Kensington Gardens – a piece of work that really put him on the map.
From Alice's Adventures in Wonderland to The Fairy Tales of the Brothers Grimm to Shakespeare's Midsummer Night's Dream, explore the book list below, featuring the finest work from Arthur Rackham alongside some of the classic stories of the 19th and 20th centuries.
---