Summer's Passing
Beautiful autumnal illustration, and one our personal favourites by Jessie Willcox Smith. Taken from Dream Blocks, a wonderful book of children's verse by A. C. Higgins full of Willcox's gorgeous watercolours.
Summer's Passing
My mother says that Summer's gone away.
It seems so queer I didn't see her go,
Or know till now; she didn't say goodbye –
And oh, I loved her so!
Now that I know, I miss her all the time.
To-day I found this piece torn from her gown.
It fluttered softly down the path to me.
Perhaps my nurse would call it thistledown,
But grown folks often make such strange mistakes.
Nobody knows such wonder-things as I.
On fresh, dew mornings, when I used to play,
Out where the friendly rose-hedge grows so high,
The pinks and four-o'clocks would lean to me
And tell me secrets of my Summer dear.
It's lonesome now, and sad as it can be,
Since Summer is no longer here.
The Dark comes down so soon, and it is cold.
I wait and watch the sunset track,
But Mother says I'll be a year more old
Before my Summer will come back.
***
This poem can be found in Dream Blocks – Illustrated by Jessie Willcox Smith. We're so looking forward to snuggling up in front of the fire and reading stories and fairy tales as the nights draw in.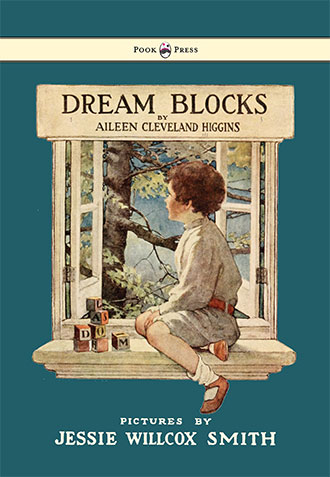 Save
Save
Save
Save