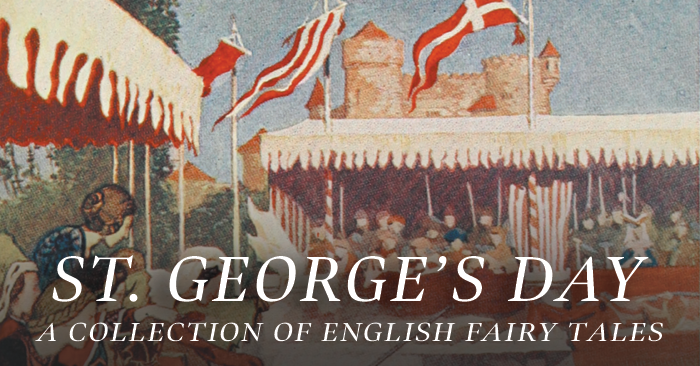 Like many early saints, the exact details of the life of St. George remain a mystery. The most famous story is 'St. George and The Dragon', which is said to originate from the 13th-century legend: 'The Golden Legend', where St. George rides into Silene (modern-day Libya) to free the city from a dragon who is eating humans. This story was later translated and published in England in the 15th century. The legend has been adapted countlessly over the years and is still enjoyed today, more than half a century on.
Inspired by the iconic stories of 'St. George and the Dragon', we've collected all of our best English Fairy Tales and Folklore for you to celebrate this St. George's Day.
---
This lovely duo holds a collection of English fairy tales collected by Joseph Jacobs. Including some of the most famous and best-loved stories from English folklore such as 'Tom Tit Tot', 'Jack and the Beanstalk', and 'The Pied Piper'. Sure to be enjoyed by children and lovers of folklore now just as they always have been, and it would make for a fantastic addition to family collections.
---
English Fairy Tales and Folklore from our Fairy Tale Library

---