Getting someone the right gift can be tricky to get right, especially when it's someone you care about. These top 5 books from our Gifts for Her collection will help you find the perfect present when you're stuck for ideas.
---
Cinderella – Illustrated by Arthur Rackham
Cinderella is one of the best-known stories of all time. It is here retold by C. S. Evans, and illustrated by Arthur Rackham. Charles Seddon Evans (1883 – 1944) was an immensely well-respected writer, editor and folklorist, who brings this magical story to life. He also wrote a version of The Sleeping Beauty as a companion volume to Cinderella, also illustrated by Arthur Rackham. Cinderella was originally penned by Charles Perrault in his Histoires ou Contes du Temps Passé, it was an instant success. Perrault reported that he was told the story by some anonymous folk-story-tellers, and added extra details (such as the Fairy God-Mother, the much-loved pumpkin carriage, anthropomorphic animal servants and the little glass slippers)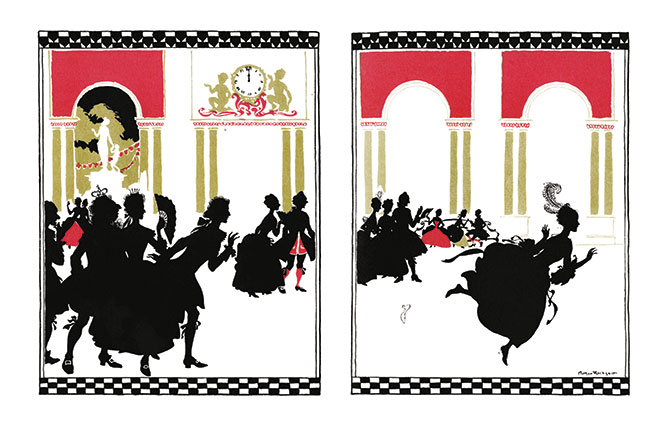 ---

---
Discover the story of a prince who loses his father at a young age, whose mother must wage war to defend his kingdom, and how he falls under a curse which transforms him into a Beast. Belle's story reveals her true parentage and how, when her life is threatened, she is hidden under a false identity to protect her. This edition was originally published in 1858 and contains two beautiful engravings by Edward Corbould and the Brothers Dalziel.
---
Old French Fairy Tales is a collection of french folklore and fairy tales, penned by Sophie Rostopchine, Countess of Ségur (1799 – 1874). Ségur was a French writer of Russian birth, best known today for her novel Les Malheurs de Sophie (Sophie's misfortunes), intended for children. The anthology contains stories split into four categories: 'Blondine, Bonne-Biche, and Beau-Minon', 'Good Little Henry', 'Princess Rosette', 'Little Gay Mouse' and 'Ourson'.
---
Grimm's Fairy Tales – Selected and Illustrated by Elenore Abbott
This edition of Grimm's Fairy Tales contains thirty-six tales, selected by Elenore Abbott and decorated with her stunning colour, and black-and-white illustrations. Included, are such well-known and loved stories as 'The Frog Prince', 'Hansel and Gretel', 'The Valiant Little Tailor', 'Cinderella', 'Snow White', 'Rumpelstiltskin', 'The Shoes Which Were Danced to Pieces' and 'Briar Rose'. The skilfully coloured images further refine the enchantingly simple storytelling – all presented together in this text.
---
This volume of the Golden Age of Illustration Series contains Hans Christian Andersen's The Little Match Girl, first published in May of 1824. This classic fairy tale has been continuously in print in different editions since its first publication, with many, many, different artists illustrating the story over the years. This edition of The Little Match Girl features a beautiful collection of the best of that art, taken from the likes of Arthur Rackham, Harry Clarke, Honor Appleton, Maxwell Armfield, among others.
---