W
e've compiled a list of our 9 Best Books for New Baby Gifts to help you find the perfect gift book for that special bundle of joy. 
If you love books as much we do, you'll understand how important it is to give the gift of a book.
Especially one that can be read and re-read, and cherished throughout a lifetime.
With more children born in September and October than the rest of the year, the perfect gift book for a new baby can be tricky to find.  If you're looking for that special book to give to a newborn and need some ideas, then you've come to the right place. We've collected our 9 Best Books for New Baby Gifts to help you out.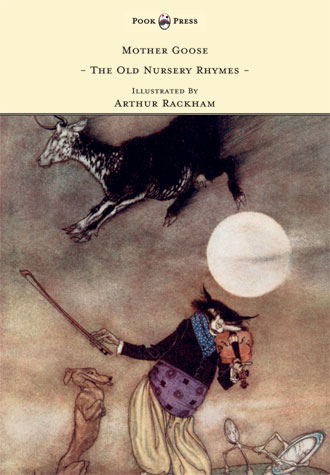 Mother Goose – The Old Nursery Rhymes, is a selection of classic nursery rhymes that have been passed down through generations. Featuring Little Miss Muffet, Jack and Gill, Hickory, Dickory, Dock and many more rhymes. Accompanied by dainty black and white and colour illustrations by Arthur Rackham, this sweet little book is simply charming. 
---
---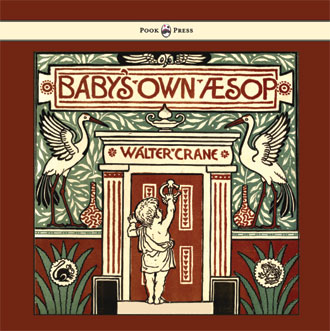 Baby's Own Aesop is a collection of  the well known Aesop's Fables, beautifully illustrated by Walter Crane, and presents the iconic stories in a poetic form specifically to delight younger audiences. 

A – Apple Pie is a delightful book produced by prolific illustrator Kate Greenaway. It amusingly tells the tale of one apple pie and the lengths the townsfolk would go to for just one taste. Featuring every letter of the alphabet accompanied by beautiful colour illustrations, it is sure to be a favourite of any young readers, and would make for a lovely educational read.

Wind in the Willows is a must have story book and a true classic of children's literature. The charming tale of friendship between Mole, Ratty, Toad and Badger and their misadventures is sure to remain a favorite long after they have grown up. 

Fairy Tales From Hans Christian Andersen is filled with a fantastic collection of 12 classic fairy tales. Beautifully illustrated, the stories include some of Han's Christian Andersen's most well known tales: The Little Mermaid, The Emperors New Clothes, The Ugly Duckling, and many more.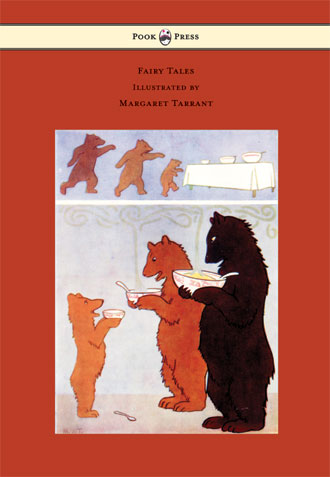 Fairy Tales is a wonderful collection from Harry Golding of classic fairy tales, featuring stories such as Puss In Boots, Cinderella, Little Red Riding Hood and Goldilocks and The Three Bears. Coupled with the bright and beautiful illustrations from Margaret Tarrant, this book is set to be a bed-time classic. 
This collection of 11 beautiful books is a gorgeous treasury of fairy tales from all over the world. Featuring tales from Arabian Nights, The Brothers Grimm and many others. Each different colour title is as magical as the next, any one of these lovely editions would make a brilliant addition to a nursery library.
See the full collection here. 
8. Just So Stories – illustrated by Joseph M. Gleeson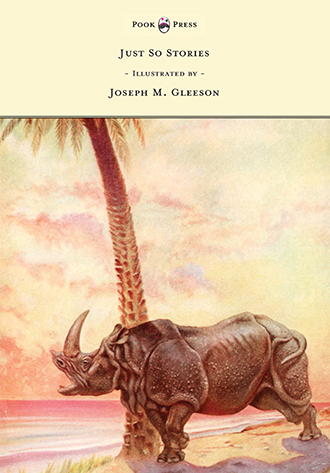 Just So Stories is a collection of short stories by Rudyard Kipling. These fantastically imaginative tales offer entertaining explanations as to how various animals came into being, our favourite story is How the Leopard Got His Spots. This wonderful book would make for ideal bedtime reading, and is well deserving of a place on every family bookshelf.

Last but not forgotten, Alice's Adventures in Wonderland is a timeless classic. The wonderful story of a young girl named Alice and her mishap adventure down the rabbit hole into a fantasy world, remains a front-runner in children's literature still to this day.  A tale to enchant the young long after they are grown, this edition with charming illustrations is the perfect first keep-sake gift. 
Books are for life. Build a child a library they can cherish forever.
---