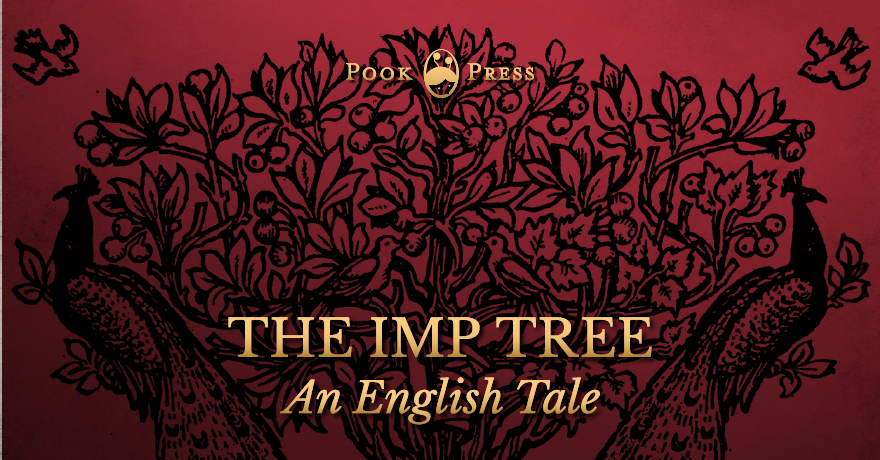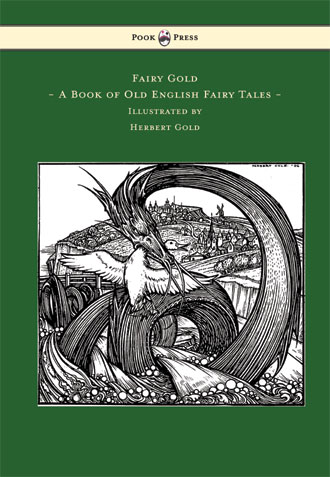 The Imp Tree tale is from Fairy Gold: A Book of Old English Fairy Tales. It was compiled by Ernest Rhys and illustrated by Herbert Cole. Rhys was a famed writer and editor – best known for his role as founder of the 'Everyman's Library', a series of affordable classics. Rhys was passionate about English folkloric tradition and making such wonderful works of literature accessible to the common people.
A Lost Queen, A Faërie King with a crown of precious stones, and a palace with crystal walls.
---
The Imp Tree
An Old English Fairy Tale
---
ONCE there was a King of Winchester called Orfeo, and dearly he loved his queen, Heurodis. She happened one hot afternoon in summer-time to be walking in the orchard, when she became very drowsy; and she lay down under an imp tree*, and there she fell fast asleep. While she slept, she had a strange dream. She dreamt that two fair knights came to her side, and bade her come quickly with them to speak to their lord and king. But she answered them right boldly, that she neither dared nor cared to go with them. So the two knights went away; but very quickly they returned, bringing their king with them, and a thousand knights in his train, and many beauteous ladies drest in pure white, riding on snow-white steeds. The king had a crown on his head, not of silver or red-gold, but all of precious stones that shone like the sun. By his side was led a lady's white palfrey that seemed to be prepared for some rider, for its saddle was empty. He commanded that Heurodis should be placed upon this white steed, and thereupon the King of Faërie and his train of knights and white dames, and Heurodis beside him, rode off through a fair country with many flowery meads, fields, forests and pleasant waters, where stood castles and towers amid the green trees. Fairest of all, on a green terrace overlooking many orchards and rose-gardens, stood the Faërie King's palace. When he had shown these things to Heurodis, he brought her back safe to the Imp Tree; but he bade her, on pain of death, meet him under the same tree on the morrow.
When Heurodis awoke from this dream, it was to find Orfeo standing at her side. She told him of all that had happened; of the Faerie King and of the green faërie country she had visited. He resolved that on the morrow he and a thousand knights should stand armed round the Imp Tree to protect her from the Faërie King. And when the time came, there they stood like a ring of living steel or a hedge of spears, to guard Heurodis. But in spite of all, she was snatched away under their very eyes; and in vain were all their efforts to see which way she and her faërie captors were gone.
Orfeo made search for his lost queen everywhere during many days, but no footstep of her was to be found in upper earth. And then in sorrow for her, and in utter despair, he left his palace at Winchester, gave up his throne and went into the wilderness, carrying only a harp for companion. With its tunes, as he sang to it, sorrowing for Heurodis, the wild beasts were enchanted and often came round about him—yea, wolf and fox, bear and little squirrel—to hear him play. And there in the forest, Orfeo (as the old story-book says):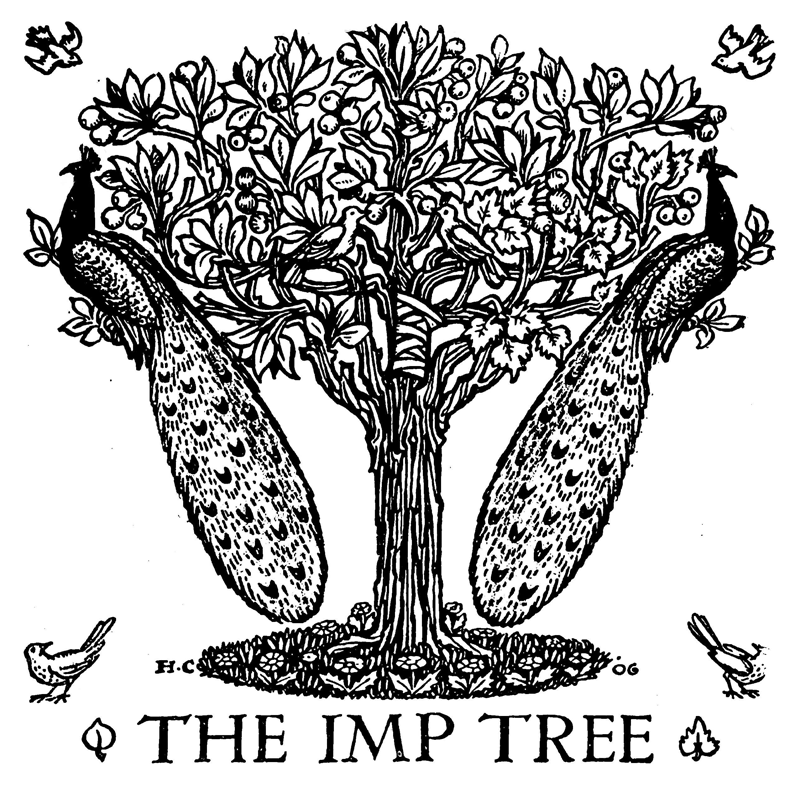 "Often in hot undertides *
Would see the Faërie King besides,
The King of Faërie with his rout
Hunt and ride all roundabout,
With calls and elfin-horns that blew,
And hounds that did reply thereto,
But never pulled down hart or doe,
And never arrow left the bow."
And sometimes he saw the Faërie Host pass, as if to war, the knights with their swords drawn, stout and fierce of face, and their banners flying. Other times he saw these faërie knights and ladies dance, dressed like guisers, with tabors beating and joyous trumpets blowing. And one day Orfeo saw sixty lovely ladies ride out to the riverside for falconry, each with her falcon on her bare hand, and in the very midst of them (oh wonder!) rode his lost queen, Heurodis. He determined at once to follow them; and after flying their falcons they return through the forest at evening to a wild rocky place, where they ride into the rock through a rude cleft, overhung with brambles. They ride in, a league and more, till they come to the fairest country ever seen, where it is high midsummer and broad sunlight. In its midst stands a palace of an hundred towers, with walls of crystal, and windows coped and arched with gold. All that land was light, because when the night should come, the precious stones in the palace walls gave out a light as bright as noonday. Into this palace hall Orfeo entered, in the train of the ladies, and saw there the King of Faërie on his throne. The king was enraged at first when he saw the strange man enter with his harp. But Orfeo offers to play upon it, and Heurodis, when she hears, is filled with longing, while the Faërie King is so enchanted that he promises to Orfeo any gift he likes to ask out of all the riches of the faërie regions. But Orfeo, to this, has only one word to reply:—
"HEURODIS!"
And the King of Faërie thereupon gives her back to Orfeo, and they return in great joy, hand in hand together, through the wilderness to Winchester, where they live and reign together for ever afterwards in peace and happiness. But let none who would not be carried away like Heurodis to the Faërie King's country dare to sleep in the undertide beneath the Imp Tree.
*The "Imp Tree" is not as you might suppose, a tree of the imps, but a tree on which a branch of another tree has been "imped" or grafted.
*Afternoons.