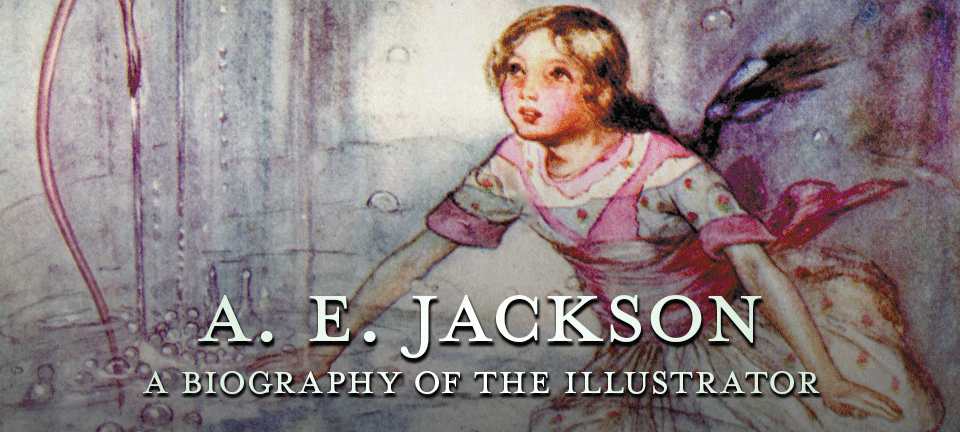 A. E. Jackson Biography
---
Alfred Edward Frederick Jackson was born in Kentish Town, London, England, in 1873.
The son of Galienne Jackson (a draper from Birmingham), and his wife, Eliza – Jackson had a modest upbringing. His parents supported his artistic pursuits however, and he trained at Camden School of Art, where he was an exceptional student. Jackson won a Gold and Silver medal for his work.
At the age of twenty-eight (in 1901), Jackson had his first painting exhibited at the Royal Academy. Shortly before this, he began to publish illustrations in The Sketch, painted covers for the Daily Mail Sixpenny Novel series, and illustrated children's books.
SELECTED BOOKS
---
Starting in 1907, Jackson contributed illustrations to the widely read magazine supplement The Playbox.  This was quite an achievement for an illustrator just starting out in his career, as it accompanied the well-regarded magazine, The World and His Wife.
The period between 1910 and 1920 marked the peak of Jackson's career. As well as contributing extensively to a number of children's comics, including Tiger Tim's Weekly and The Rainbow, including a weekly 'Bonnie Bluebell' feature, and many spot illustrations for prose stories.
Jackson also illustrated bestselling editions of Jonathan Swift's Gulliver's Travels (1914), Lewis Carroll's Alice's Adventures in Wonderland (1915), Tales From Shakespeare (1919), Charles Kingsley's The Water Babies (1920), Tales from the Arabian Nights (1920) and Daniel Defoe's Robinson Crusoe (1921).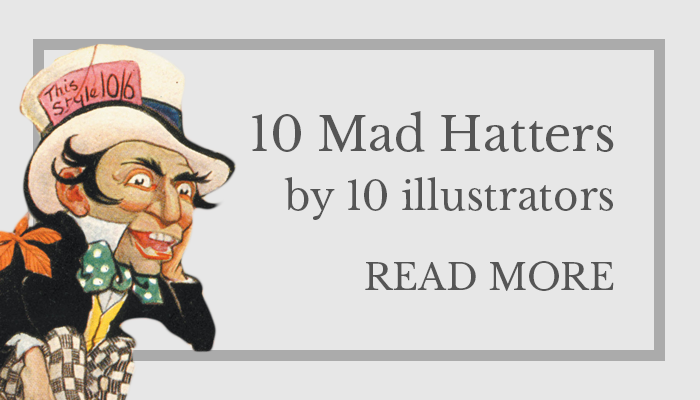 By now a well-renowned illustrator, Jackson spent his later years in Hastings, where he was a member of the East Sussex Arts Club.  He had two daughters, Muriel and Elaine, who both followed in their father's footsteps and enjoyed successful careers as illustrative artists. They even illustrated many of the same stories as their father.
A. E. Jackson died in Hailsham, Sussex, in the spring of 1952. He was seventy-nine years old.

SELECTED BOOKS
---