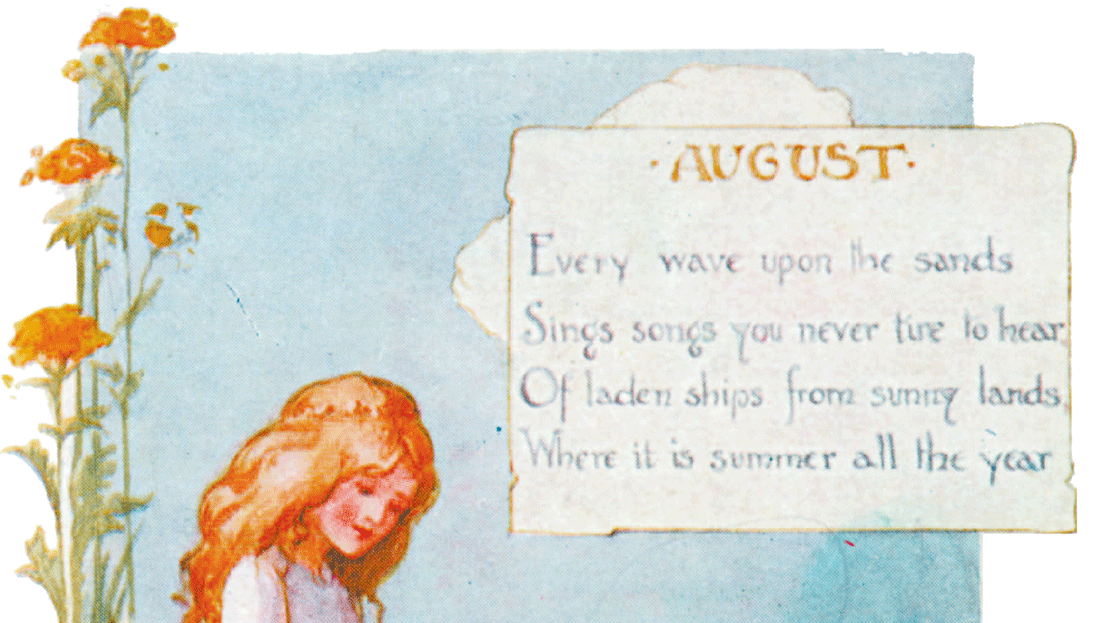 'A Picture Birthday-Book for Boys and Girls' contains daily quotes by Frank Cole. In addition to this, many beautiful watercolour illustration are given throughout by Margaret Tarrant. This delightful birthday book was originally published in 1915. Quotations from Cole include:
'January – The wonderful air is over me, the wonderful wind is shaking the tree, it walks on the water and whirls the mills, and talks to itself on the tops of the hills.'
Other thoughtful quotations can be found from the likes of Charles Dickens, W. Blake, E.F. Benson, and Alethea Chaplin.
Margaret Winifred Tarrant was born in Battersea, London, on 19th August, 1888.  She was an English illustrator and children's author, who specialised in children's and religious subjects. Tarrant followed 'The Water Babies'  with a number of other well-received works, including the 'Fairy Tales' (1910), 'Robert Browning's The Pied Piper of Hamelin' (1912) and 'Lewis Carroll's Alice in Wonderland' (1916). She also exhibited at the Royal Academy between 1914 and 1927, as well as with the Royal Birmingham Society of Artists.
Below are a couple of images of the original pocket sized book, however we print a larger reproduction of it which can be found here:  'A Picture Birthday-Book for Boys and Girls'.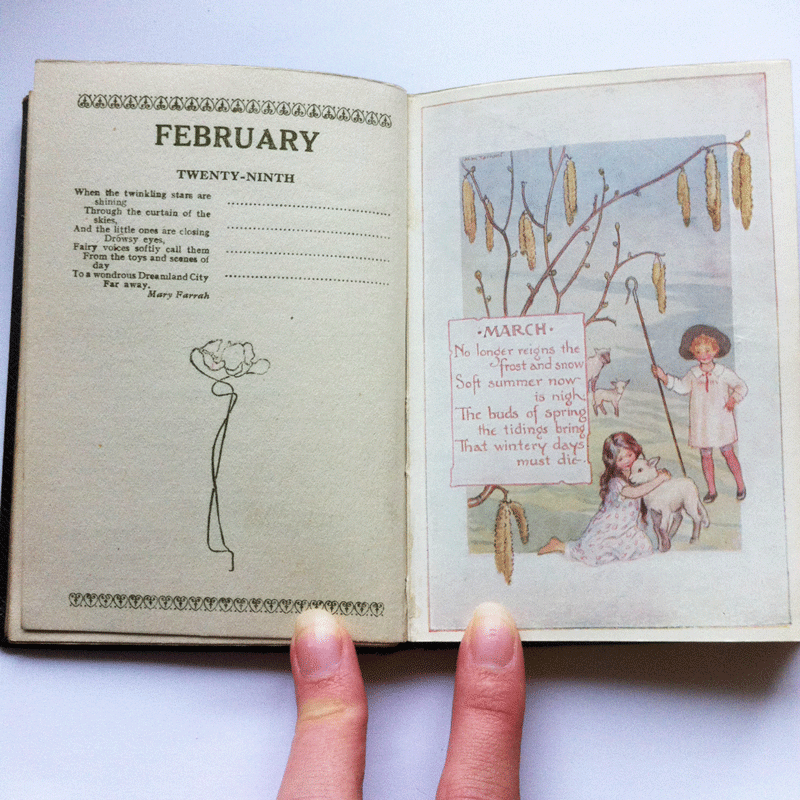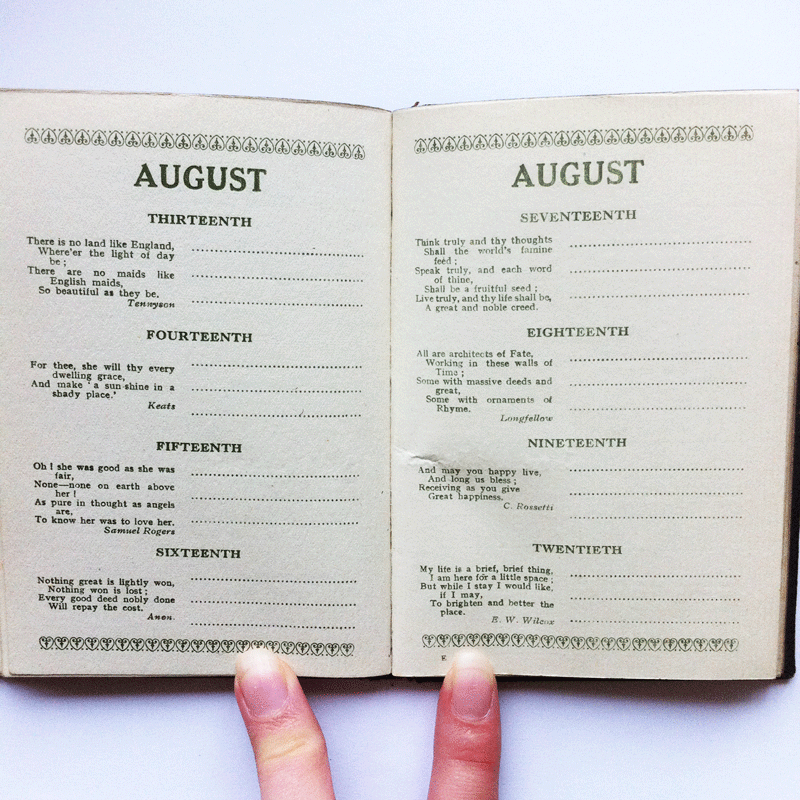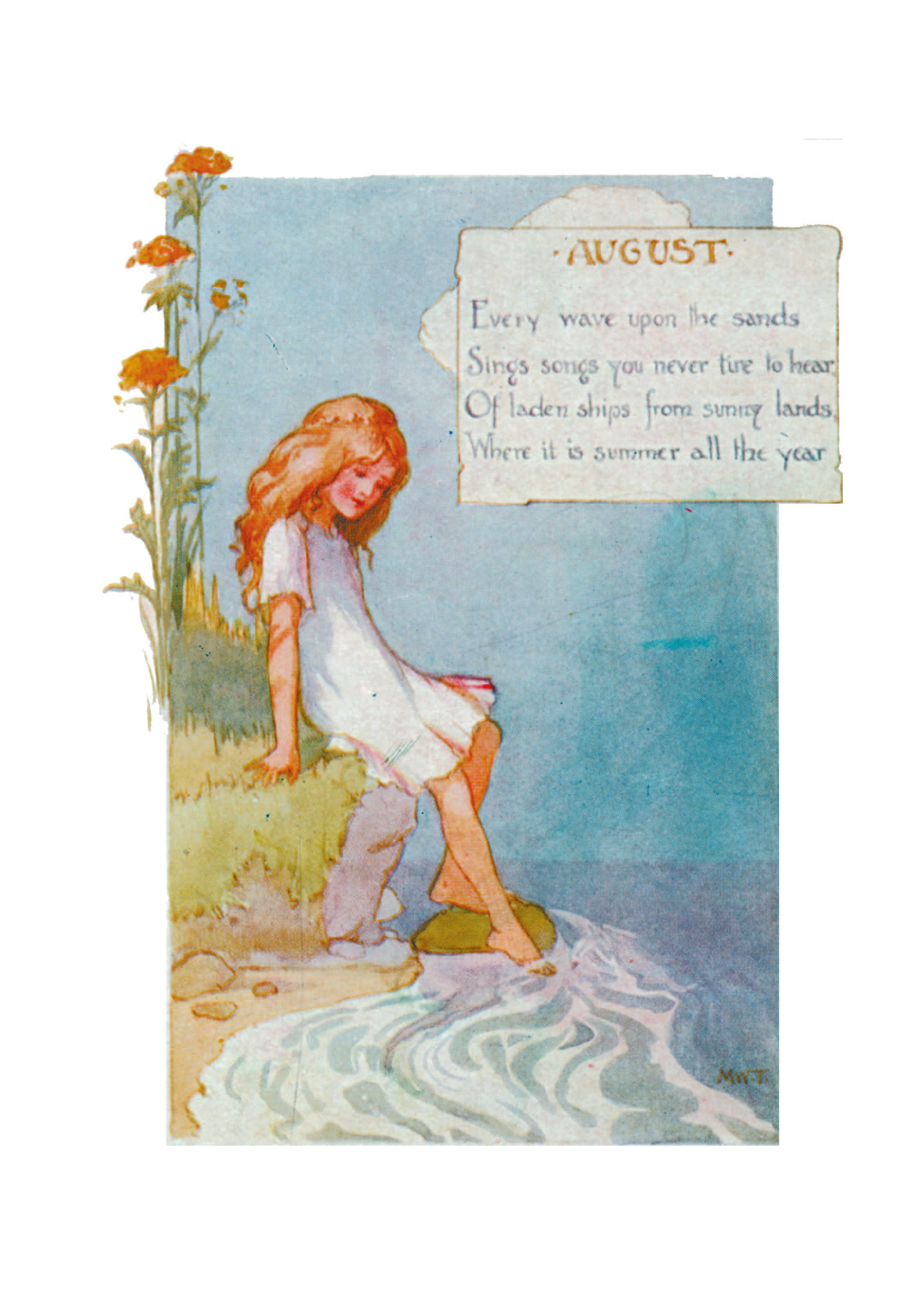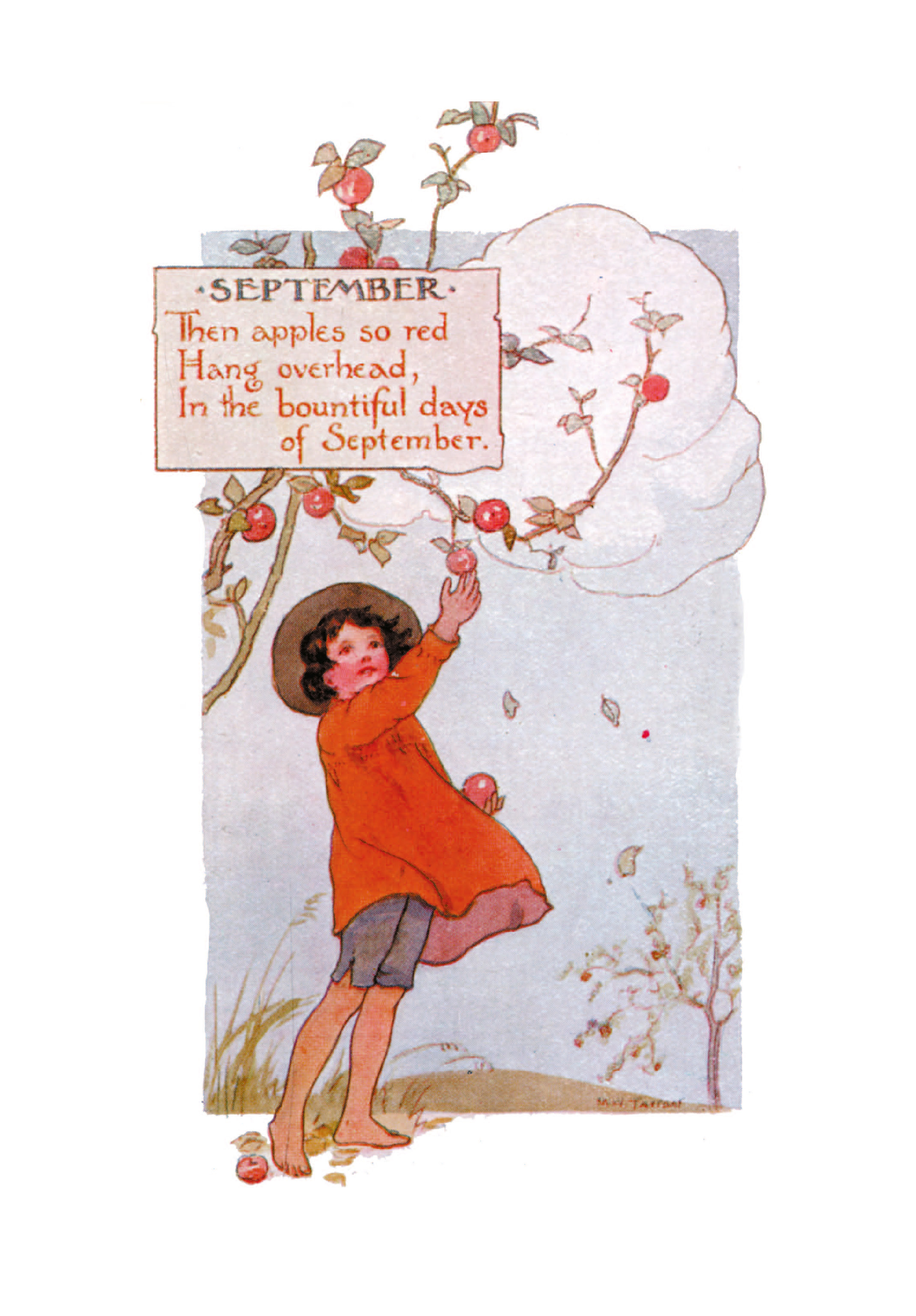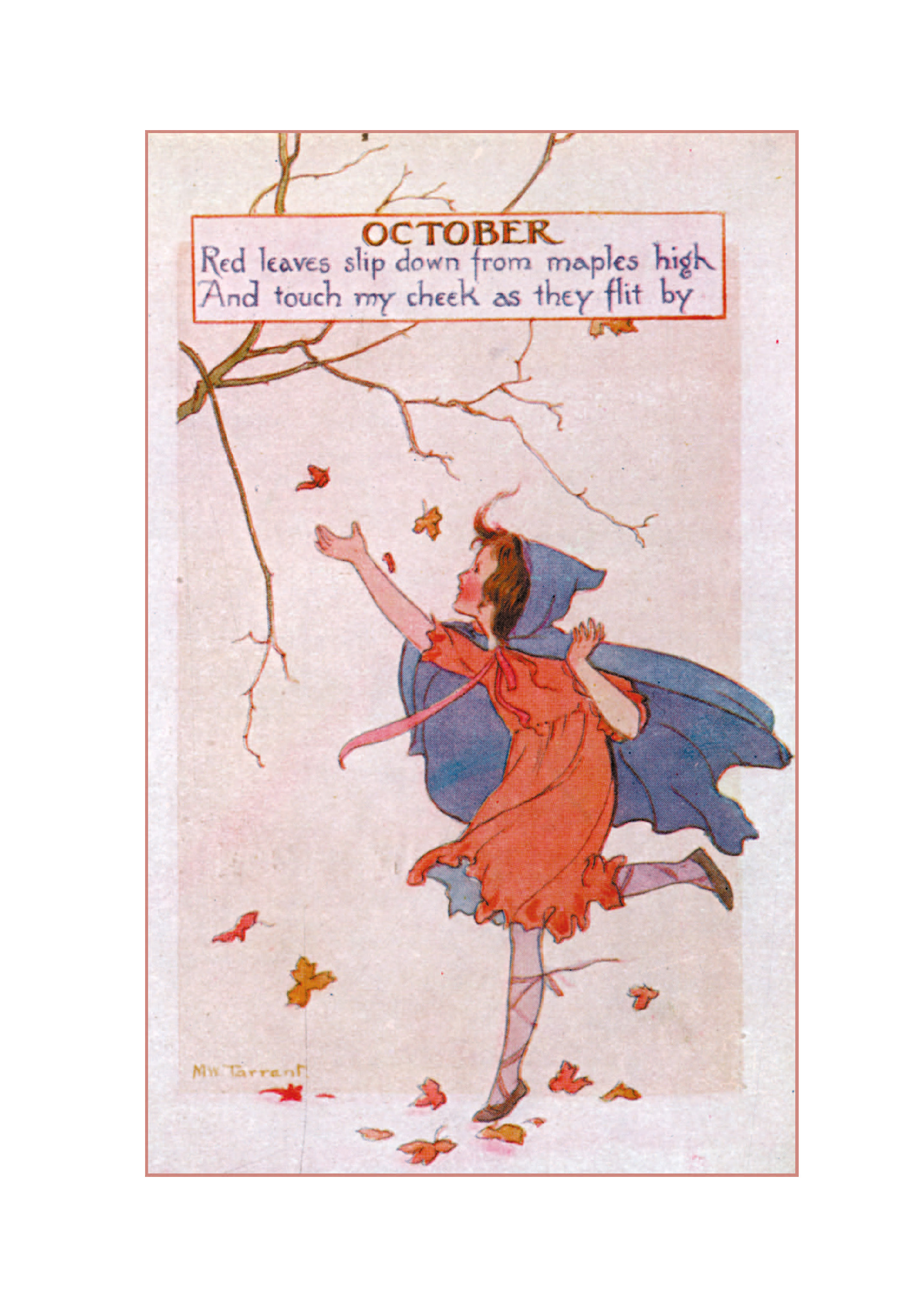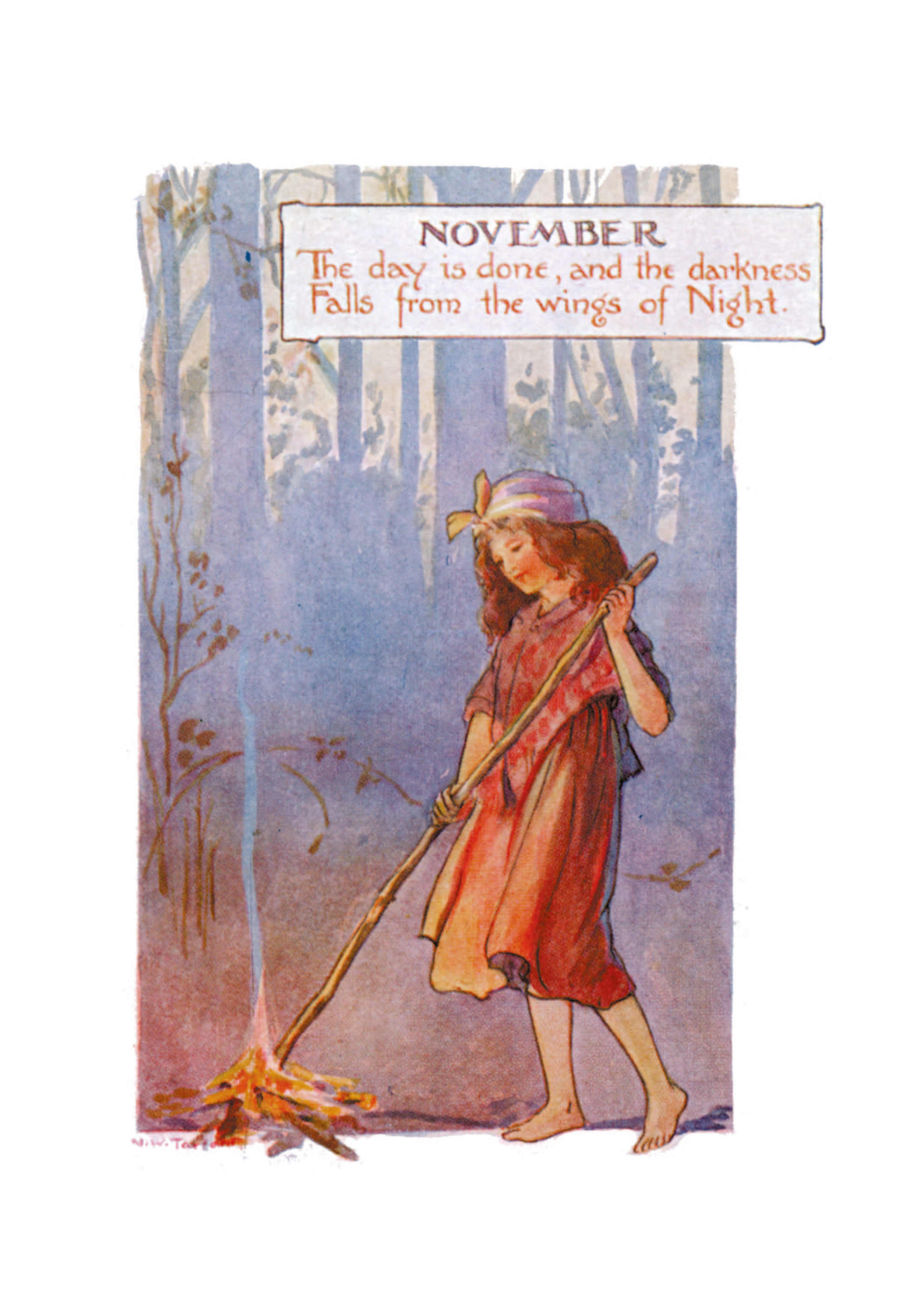 ***
Pook Press books illustrated by Margaret Tarrant:
A Picture Birthday-Book for Boys and Girls – Illustrated by Margaret W. Tarrant
Contes de Perrault – Illustrations de Margaret Tarrant
Alice in Wonderland – with Margaret Tarrant illustrations
Fairy Tales – with Margaret Tarrant illustrations