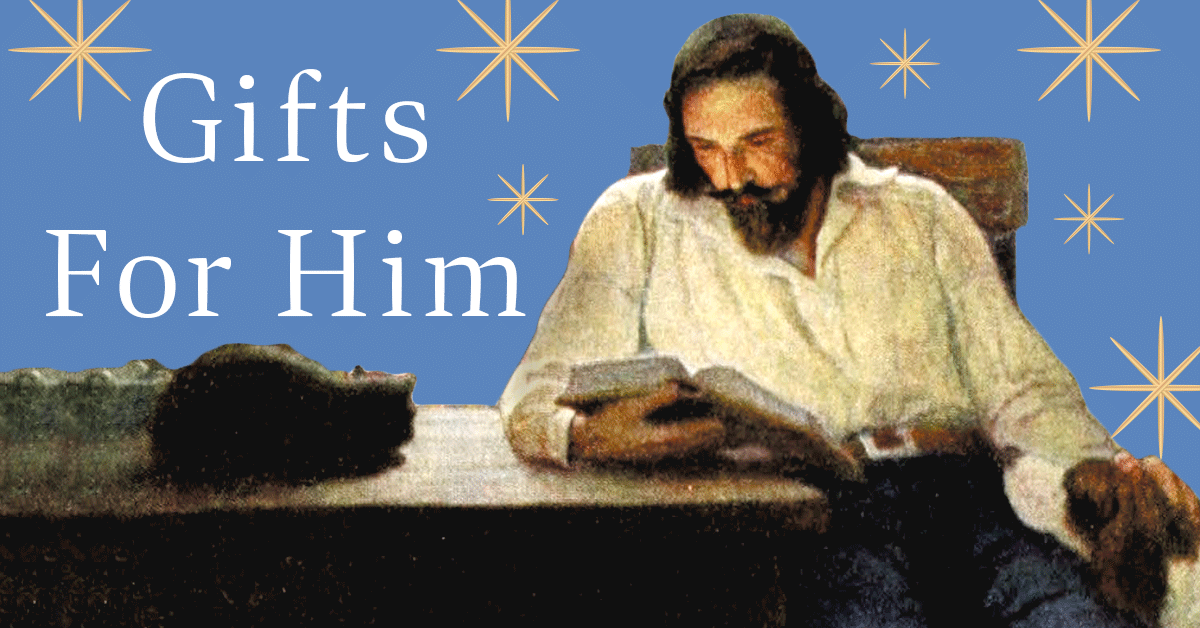 Are you having trouble finding the perfect gift for the men in your life? We've listed our top 5 book recommendations from our Gift Books for Him Collection to give you some inspiration. These wonderful books will make perfect gifts for dads, brothers, fathers, sons, friends, and teachers whoever they may be.
---
A swashbuckling tale of pirates, maps and treasure. The story begins with an old sailor who appears at an inn on the west English coast, talking of a sea chest and secret treasure map. When the sailor dies, his charge is left with Jim, the innkeeper's son, who discovers the chest and map. In no time, Jim is swept into a dangerous quest on the high seas, privy to plots, murder, and mutiny – some while concealed in an apple barrel. A truly entertaining, action-filled tale that stands the test of time.
---
The Illustrated Aladdin is a collection of exquisite illustrations gathered together in one beautiful book for all to love and treasure. Escape to the world of The Arabian Nights as we cast a new light on this enchanting and enduring fairy tale. The classic rags-to-riches tale of young Aladdin and his adventures with his wonderful lamp has captured the imagination of artists for centuries. Pook Press has collected 120 illustrations by twenty different artists from the period of the 'Golden Age of Illustration', some dating as far back as 1859. The result is a remarkable treasure trove of artistic delights from celebrated illustrators such as Arthur Rackham, Edmund Dulac, Walter Crane, Milo Winter, and H.G. Theaker. From character to character, scene to scene, there is always something new to discover.
---
---
The Children of Odin is a classic collection of Norse Mythology, containing tales of the God Odin – a mighty deity associated with healing, death, royalty, the gallows, knowledge, battle, sorcery, poetry, and frenzy. Odin is attested as having many sons, most famously the god Baldr – and his children are known by hundreds of names. This text comes in three main parts: 'The Dwellers in Asgard', 'Odin the Wanderer', and 'The Witch's Heart.' Padraic Colum pens the tales and decorated them with the whimsical black and white drawings of Willy Pogany. Colum (1881 – 1972) was an Irish poet, novelist, dramatist, biographer and playwright – and a passionate collector of folklore.
---
The Jungle Book – With Illustrations by John Lockwood Kipling & Others
Dramatised by Disney in recent years, this book contains Rudyard Kipling's 1894 collection of short stories that make up The Jungle Book. First published in magazines between 1893 and 1894, the tales of this volume represent fables featuring anthropomorphic animals that convey various moral messages. The most famous stories include 'Rikki-Tikki-Tavi', the tale of a brave mongoose, and 'Toomai of the Elephants', the story of a young elephant-handler. This timeless and beautifully illustrated collection would make for ideal bedtime reading and is well-deserving of a place on the family bookshelf. Illustrated by his father John Lockwood Kipling, along with W. H. Drake and Paul Frenzeny.
---
Tales of Passed Times is a collection of Charles Perrault's fairy tales, accompanied by the beautiful illustrations of John Austen. A French nobleman and writer, Perrault (1628 – 1703) was among the first writers to bring magical children's stories into the literary mainstream, proving to his original seventeenth-century readers (and those in the present day!) that such works were important, enjoyable, as well as thought-provoking. The stories in this particular text include such favourites as 'Blue Beard', 'Little Red Riding-Hood', 'Sleeping Beauty', 'Puss in Boots' and 'Cinderella' – as well as other, less well known tales such as 'Riquet of the Tuft', 'Little Thumbling' and 'Princess Rosette.' These stories of Tales of Passed Times accompanied by a set of dazzling colour illustrations from a true master of the 'Golden Age of Illustration' – John Austen (1886 – 1946).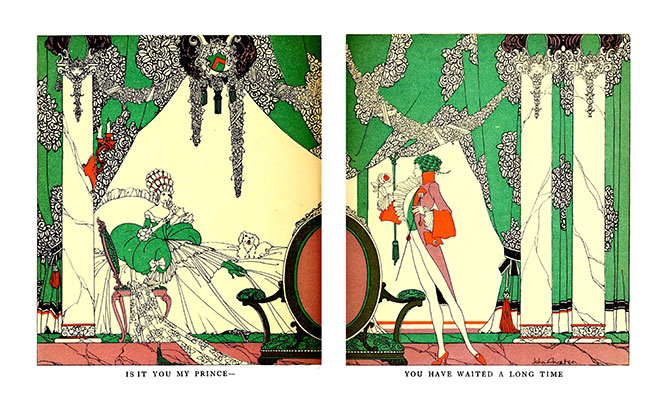 ---
The Stories of King Arthur are retold here, by A. L. Haydon (1872 – 1910), and presented alongside the illustrations of Arthur Rackham. King Arthur is a legendary British leader of the late fifth and early sixth centuries, whose story is manly composed from ancient folklore and literary invention. This volume tells of his legendary adventures. It contains chapters on 'King Arthur's Birth', 'King Arthur's Marriage', 'Sir Galahad and the Quest for the Holy Grail', 'The Jest of Sir Dagonet', 'The Sword of Excalibur', and many more thrilling knights, maidens, and quests.
---
After more titles? Explore the full collection of Gift Books for Him by clicking here.